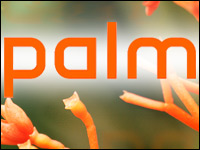 Rumors about contenders for troubled smartphone maker Palm continue to circulate — fueled in part by comments from Palm's CEO.
HTC and Huawei — two companies that were rumored to be interested in acquiring Palm — have opted not to go forward, according to Reuters.
Lenovo is now the front-runner for the company, Reuters reported, citing sources close to the situation.
Lenovo is an ideal candidate, John Jackson, vice president of research at CCS Insight, told the E-Commerce Times.
"They would benefit from acquiring Palm's hardware business as well as its webOS platform," he noted, while getting a meaningful toehold in the U.S.
Along those lines, it is understandable why HTC reportedly dropped out, he added. "A company like that would have far less use for Palm's hardware."
Muddying the waters somewhat is a news report in the Financial Times in which Palm CEO Jon Rubinstein expressed ambivalence about a potential acquisition, pointing to the company's gross cash holdings of US$592 million.
Palm's long-term position is bright, Rubinstein said.
Although he didn't rule out an acquisition, he suggested other possibilities, including licensing Palm's operating system to other vendors.
Abysmal Projections
It is doubtful whether Palm can survive on its own. In its third-quarter earnings report in March, Palm's sales projections were much worse than had been expected — even though expectations were already low. It forecast sales of $150 million, less than half the $305 million target set by Wall Street. Based on that gloomy outlook, the market assumed the company did not have a future as a viable independent entity.
Guessing Game
Guesses as to which company might acquire Palm tended to fall in two categories: PC manufacturers that wanted to enter the smartphone space; or smartphone vendors that could use Palm's acclaimed webOS platform.
Lenovo and Dell have been mentioned as possibilities in the former category.
There are good reasons to discount both of those companies as acquirers of Palm, Jack Vonder Heide, president of Technology Briefing Centers, told the E-Commerce Times.
"I am skeptical about Lenovo," he said. "While it is very big in the Chinese market, the only reason for them to pick up Palm that makes sense would be to buy market share in the U.S. However, Palm has such a small piece in the U.S. market that the price would have to be very low in order for it to make sense for Lenovo."
Dell is even less likely to buy Palm, despite the rumors of several smartphone products the company is preparing to release, added Vonder Heide.
"Dell has a strong brand, whereas Palm is perceived as a weak brand," he pointed out. "Dell would damage itself by picking up Palm — and there is the fact that it doesn't need the technology."
Licensing webOS
A key asset as it struggles to right its ship, Vonder Heide said, might be webOS. "It would make better sense for Palm to trade off that asset — perhaps licensing it."
There is one problem with that scenario, according to Frost & Sullivan's Todd Day.
"They have said they don't want to do that," he told the E-Commerce Times.
However, there would likely be a line of companies willing to license the platform, he said.
Based on the latest comments Palm CEO Rubinstein made to the Financial Times, Palm may be rethinking its position on licensing.
"With webOS, Palm created a truly prescient bit of software," CCS Insight's Jackson remarked. "It was built with the future in mind, in a way, with features that most competitive offerings right now don't have."
Will Nokia Step Up?
Palm's patent portfolio is attractive to would-be suitors — especially companies that would want to block a competitor from developing competing technologies, Henry Kelly, a partner at Kelley Drye & Warren, told the E-Commerce Times.
"Consequently, I would expect that Nokia will now become a more serious bidder for Palm," he said.
Palm's patent portfolio, estimated to be worth $1.5 billion, covers operating systems used by mobile devices, multitouch screens, and other technology claimed to be used by Apple in its iPhones, Kelly said.
"Nokia and Apple have been engaged in litigation before the International Trade Commission, with Nokia alleging that Apple's iPod, iPhone and Macs infringe Nokia's patents," noted Kelly. "If Nokia were to acquire Palm's patent portfolio, it would add additional ammunition in its claims against Apple."
There are other reasons Nokia might step up, Kelly said. It has approximately $11.5 billion in cash on hand, spends approximately 39 percent of gross profits on R&D, but has seen its stock price drop significantly in the past four months, giving it 1) the ability to acquire Palm; 2) the incentive to acquire Palm's patent portfolio; and 3) a strong business motive to acquire Palm.
"I would also note that Nokia had looked at acquiring Palm back in 2007, but decided not to," Kelly pointed out. "Therefore, they also likely have some good information about Palm's patent portfolio."