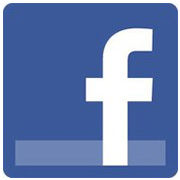 2012 is not shaping up to be a good year for Facebook. There was its disaster of an IPO, of course. Also, a number of reports have been turning out that illustrate one or another of Facebook's weaknesses.
The latest is from comScore, which reported Facebook's U.S. user numbers for May. Compared to its traffic in the previous two months, the site appears to have flatlined in terms of growth. In May, Facebook attracted 158.01 million unique visitors in the U.S. It posted nearly identical traffic for April and March — 158.69 million and 158.93 million, respectively.
Snapshot or Long-Term Trend?
What this says about Facebook's prospects is unclear. It certainly has been noted before that Facebook's growth was maturing in developed markets, especially in North America, while still growing wildly in emerging markets such as Brazil.
Further, there are statistics suggesting that the time spent on Facebook on a per user basis continues to grow — a metric that is almost as important as number of users, given how many companies rely on the site for marketing and brand awareness.
A separate comScore study recently found that Facebook ads can be highly effective.
Casting Doubt
The recent comScore numbers capturing the stagnating numbers of unique visitors are disturbing, though, especially when other factors are considered. For starters, these figures were calculated for May, when Mother's Day marketing and advertising — and presumably online traffic — are almost as robust as during the November- December time period.
They also join other less-than-favorable statistics that recently have come out about Facebook:
Four out of five Facebook users never bought a product or service in response to advertising or even comments on the site, a poll by Reuters/Ipsos found;
Pinterest users were 79 percent more likely to purchase something spotted on Pinterest than Facebook users were to buy something they saw on Facebook, according to a study by SteelHouse;
Just two days before Facebook's IPO in May, half of the respondents to a survey by AP and CNBC said they saw the social network as a fad.
Even without these statistics, brands have begun to notice that a presence on Facebook is not the automatic answer to all things marketing.
For instance, Facebook is not as effective at connecting people around certain interests, Chris Lynch, director of product marketing for Badgeville, told the E-Commerce Times.
"If you're into fly fishing, it's possible very few people in your Facebook social graph will care about anything you share on that topic — whereas on a fly fishing website, almost everyone — including strangers — will care. As a result, we see many companies applying social mechanics right on their own website to engage those users around their interests, and use Facebook more or less as a broadcast medium to pull them back to their own properties."
Where to Go From Here?
Facebook's fate is hardly sealed by doom. Many of these developments — a maturing user base; users finding other sites more compelling for certain activities — were almost foregone conclusions. Nonetheless, the question of how exactly the social networking site should move forward certainly bears asking.
"Facebook faces a tough balancing act as it moves forward and aims to continue the growth of both its fan base and its revenue," Jeff Bunch, digital strategist and account director at Lane PR, told the E-Commerce Times.
"The two don't have to be linked: It can generate more revenue per user and not rely on sheer numbers as much in its strategy," he said.
It remains to be seen if the average Facebook user wants to be sold to while on Facebook and, if so, in what manner, Bunch said.
"Facebook's best bet for growth is to let brands innovate on its platform," he suggested. "The Timeline format was a big change, but also limited some options previously available to brands. Brands know their particular fans better than Facebook can know all users and can bring new users to the platform."
The Future Is Mobile
Then there is Facebook's budding mobile initiative, which many believe will be the social network's primary source of growth in future years.
Facebook still has a great growth opportunity in the mobile space, Ben Piper, president of Ben Piper Consulting, told the E-Commerce Times.
"Integrating the famous "Like" button within other mobile apps is a clever way of keeping users and developers engaged on the platform," he said.
Facebook Mobile ads are clicked on more frequently than Web-based ads, so as smartphone adoption continues to rise, Facebook should expect to see increased ad revenues, Piper added.
Facebook declined to comment for this story.