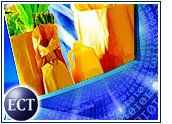 HomeRuns.com, a privately held company that ran an online grocery service in Boston, Massachusetts, and Washington, D.C., said late Thursday it has stopped service in both markets and is beginning the "orderly winding-down" of its operations.
The Burlington, Massachusetts-based company said its "efforts to raise theadditional capital necessary to continue to run the business have been unsuccessful."
A message on the HomeRuns.com Web site said that orders taken after its shutdownhave been canceled, and customers will not be charged.
Net Grocery Fallout
The news comes three days after Webvan Group announced it would cease its Internet-based grocery delivery operations and file for bankruptcy after determining it did not have enough to cash to keep going until profitability.
Unlike Webvan, which had 2,000 employees and had said it needed an additional US$25 million to support its business, HomeRuns operated in just two markets and did nothave a shareholder base.
A month ago, however, an article in Business Week said that HomeRuns executives were considering adding service in Baltimore, Maryland, and New York's Long Island, among other areas.
Brick Connections?
The online grocery business has not been a hit with consumers on a widespread scale, though some — particularly busy families — are feeling the pain as the parade of Web grocer shutdowns continues.
However, brick-and-mortar chains are stepping in to fill the gap. Some analysts say that alliances with traditional grocers are the only way online grocery businesses will survive, as supermarket firms have the cash, infrastructure andbrand-name recognition needed to run a delivery business.
Peapod's Piece
Internet grocery Peapod (Nasdaq: PPOD), for example, is working its piece of the Internet grocery market, thanks in large part to Dutch supermarket chain Royal Ahold. That company bought a stake in Peapod last year and meshed the Internet company's operations with its U.S. brick-and-mortar chains.
Peapod currently serves a select group of metropolitan areas, including Boston, Massachusetts; Chicago, Illinois; Long Island, New York; Fairfield County, Connecticut; Northwest Washington, D.C.; Montgomery County, Maryland; and Fairfax County, Virginia. Peapod has said that it is profitable in Chicago and Massachusetts.
Royal Ahold operates Giant Food and Stop 'N' Shop stores in the U.S.
Safeway Soon
In another brick-and-click alliance, Safeway (NYSE: SWY) has paired with UK retailer Tesco, which is paying $22 million for a 35 percent stake in Safeway's GroceryWorks.com online subsidiary.
The UK company, which has both online operations and real-world stores, is leading a $35 million round of financing for GroceryWorks. Tesco also contributed intellectual property and technical resources for the stake in GroceryWorks.
Although planning to relaunch, GroceryWorks.com has temporarily suspended operations. The site had been Safeway's exclusive online grocery channel since June 2000 and will relaunch under the Safeway name.