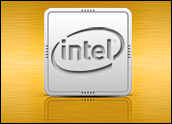 Bolstered by a 20 percent increase in mobile product revenues, Intel late Tuesday issued a strong third-quarter earnings report that discussed record-level shipments of processors, chipsets and flash memory.
The Santa Clara, Calif., company's Q3 revenues came in at US$10.1 billion, a 15 percent increase on a yearly basis and a 16 percent uptick when compared with the second quarter. Intel reported operating income of $2.2 billion, net income of $1.9 billion and earnings per share of 31 cents.
Additionally, the veteran chipmaker announced gross margins of 52.4 percent for the quarter. Its Q2 gross margins were 46.9 percent and it said the operating income figure represents a 64 percent increase compared with the third quarter of 2006.
Future Looks Bright
"A combination of great products, strong and growing worldwide demand and operational efficiency from our ongoing restructuring efforts," are responsible for the company's performance, President and CEO Paul Otellini said. All signs point to continued growth in the fourth quarter, Otellini said, adding that he is pleased with the results and optimistic about the company.
Intel shipped more than 2 million quad-core processors during Q3 and now offers more than 20 quad-core processor designs, the company said. Company officials are also proud about their position in the server market.
"The biggest shift in the last six months certainly is our ability to participate very aggressively in servers," said Otellini. "The fact that we have record server unit numbers is a very good leading indicator of Intel back at its game across the board, I think. Servers have always been a very good business for us and I think we're outgrowing the industry right now."
Forays Into Mobility
The company credited its efforts to make moves in mobile device processing for being the primary driver of its quarterly growth in revenue. It experienced a 14 percent rate of growth for its Mobility and Digital Enterprise Group processors, while related chipsets and other products gained by 19 percent.
Intel predicts its increased production of 45-nanometer processors and its goal of providing chips for a larger variety of mobile devices will spur year-over-year revenue growth in the 30 percent range.
The company noted its presentations at the recent Intel Developer Forum (IDF), where it announced it will be introducing on Nov. 12 the world's first 45nm microprocessors, units based on its "breakthrough" 45nm Hi-k metal gate chip technology.
At IDF, Intel also demonstrated its second-generation 45nm "Nehalem" architecture, designed to go into production during the second half of 2008, and the production of test chips using the 32nm process technology, scheduled for 2009 production.
IDF was also the venue where Intel said its 2008 notebook platform, called "Montevina," will include 25-watt dual-core processors "that enable even thinner and lighter designs." A number of computer makers are planning to next year build Montevina-based notebooks capable of using WiMAX for Internet access, Intel said. "Nokia announced plans to include Intel WiMAX silicon in its Internet tablet products, scheduled for 2008," added Intel.
Remaining Competitive
Intel shareholders have reason to be happy, particularly because Intel reacted aggressively to competition by designing new products, said Jack Gold, founder and principal analyst of J. Gold Associates.
"Intel is on a new product cycle uptick," Gold told the E-Commerce Times. "The industry is cyclical in a sense. You come up with new products, you ramp up, stay at the top for awhile. As products get little old, you fall. It's a typical business curve."
Intel during the past year "has been doing an awful lot of work getting new products to market and they are hitting now and people are taking notice," Gold said.
Additionally, basic capitalistic competitiveness plays a role, he added.
"Intel got a fire lit under its butt by AMD in the past two or three years," he said. "It was actually good for Intel. AMD right now is on the defensive."