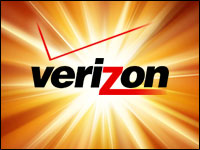 Verizon Communications and Intel on Monday announced that Verizon will be acquiring the assets of Intel Media, the developer of the OnCue Cloud TV platform. The terms of the deal were not disclosed, but Verizon noted it hopes to keep in house most of the unit's 350-strong workforce and management team.
These assets will allow Verizon to provide enhanced next-generation video services for its clients and to lower ongoing deployment costs, it said. The intellectual property that Verizon is acquiring also will give users better search and discovery functions, along with interactivity that's integrated with the Verizon Wireless 4G LTE network.
This content will be incorporated into Verizon FiOS fiber-optic offerings and delivered "over the top" to any device.
The transaction, subject to customary regulatory approvals and closing conditions, is expected to close early in the first quarter of 2014.
Why This Deal?
For Intel, the sale of these assets appears to be part of a broader strategy to double down on its main offerings of data centers and more advanced technologies fueling the Internet of Things, said Rich Hanley, associate professor and director of the graduate journalism program at Quinnipiac University.
"The deal sheds an inert piece of Intel's portfolio of things, allowing it to focus on the core pieces of its business," he told the E-Commerce Times.
The transaction has the potential to help Verizon make significant inroads in new markets.
The problem is, the company is not doing a good job of explaining exactly how it will be using these assets, telecom analyst Jeff Kagan told the E-Commerce Times.
"Verizon, AT&T and Century Link are the three big phone companies that can deliver a competitive offer to the cable TV industry. The problem is, they are not available in all markets," he noted.
Will Verizon use Intel Media to expand its footprint and reach more customers, or will it use it to develop new products to sell to its existing customer base? Kagan wondered.
Intel Media's assets will bolster other recent investments Verizon has made in this space. In December, it announced a definitive agreement to acquire EdgeCast, a provider of content delivery networks. Late last year, Verizon also announced the acquisition of upLynk's technology that streamlines the uploading and encoding of video for live and video-on-demand content.
National or Regional Player?
Taken together, these assets have the potential to propel Verizon into the same league as Comcast in terms of content offerings, Charles King, principal with Pund-IT, told the E-Commerce Times.
Intel Media is a very compelling and interesting unit, he remarked. Intel launched it a few years ago, borrowing from BBC's management stable, with the goal of building an agnostic platform that would bypass traditional cable TV.
"Verizon is getting a very good asset with this deal," King said.
The scope of Verizon's ambitions is unclear, although King ventured to guess that it ultimately wants to be a national player.
"The company obviously has large ambitions in media delivery area, and if they can build on the work that the folks at Intel have already accomplished, it can be a very competitive entity," he said.
To date Verizon has been delivering media services in a handful of urban markets, King noted, "and I would expect the initial impact to be felt in those areas. But based on what I think the company's ambitions are, I would expect a wider rollout over time."