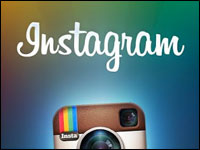 Windows Phone 8 users with a penchant for posting photos on Instagram have been out of luck in more ways than one recently. Not only is there no native Instagram Windows Phone app, forcing users to resort to third-party apps instead, but this week, users of those outside apps began seeing their Instagram photos disappear without warning or explanation.
"Evidently Instagram has little spies that watch every @WindowsPhone user and delete their images after uploading," wrote Daniel Gary, developer of the Instance third-party app, in a tweet on Tuesday.
Considering that Microsoft is a major backer of Facebook, which owns Instagram, it's been a particularly ironic situation.
No Specific Target
It turns out that a recent change in Instagram's API is at the root of the problem, according to a statement provided to the E-Commerce Times by Facebook spokesperson Jacqueline Rooney.
"We recently made an update to the systems that we use to fight spam to help prevent future attacks and increase security," Facebook said.
"As part of this, applications accessing Instagram against the terms of our API may also be affected," the company added. "This update does not specifically target any particular app or platform."
'On the Fringe'
Clearly, the problem with the API will affect any app that doesn't meet its requirements.
Indeed, given Microsoft's investment in Facebook, it is highly unlikely that blocking Instance from Instagram was a hidden or ulterior goal for the company, Rob Enderle, principal analyst at the Enderle Group, told the E-Commerce Times.
Still, the situation has served to highlight the fact that Facebook has yet to offer an official Instagram Windows Phone app. There are any number of guesses as to why Facebook has not done so, but certainly the most obvious is that there simply isn't enough demand.
"The Windows phone remains on the fringe of the mobile ecosystem, and this move simply confirms that standing, or lack thereof," Rich Hanley, associate professor and director of the graduate journalism program at Quinnipiac University, told the E-Commerce Times.
"Instagram points to a security upgrade for deleting images uploaded from the app that facilitates posting images on its service, but the larger explanation may be that Instagram doesn't see the point in risking access by a third-party app that doesn't have much pull," Hanley explained.
"Since the Windows Phone doesn't have the app, it became collateral damage," Enderle suggested. "For now this just appears to be unintended collateral damage, but it does point to the app shortage on Windows Phone and thus hurts regardless of intent."
Follow the Market Share
At the same time, it is worth looking beyond Instagram's explanation to see how this move benefits the company, Bruce White, professor emeritus of Computer Information Systems at Quinnipiac University, told the E-Commerce Times.
Market share in the app world, in short, is still a much sought-after goal, he noted.
"Now we have Instagram — which doesn't have a Windows Phone app — blocking other similar apps that take Instagram content and make it available on Windows Phones," he explained. "It would seem that although there isn't an Instagram app for Windows Phone, Instagram doesn't want to open any doors for third-party developers to take Instagram photos and alter the API slightly to allow users to post their Instagram pictures on Windows Phone."
A Protective Maneuver
There are two possible interpretations, he continued.
It could be a short-sighted move on Instagram's side — after all, why not let Windows Phone users post pictures to Instagram using other apps?
Alternatively, it could be an assertion of strength on Instagram's part — that is, a move to protect its proprietary interface, he suggested.
"By limiting their Instagram app to the two major smartphone environments of iPhone and Android," White concluded, "the approach seems to be to cover the two major players in the smartphone market and ignore the other — most notably, the Windows Phone."