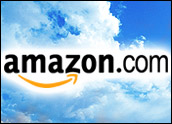 IBM and Amazon Web Services have inked an agreement to offer Big Blue's software through Amazon's cloud offering. Over the next few months, software images for full production of some of IBM's most popular software will launch in beta.
IBM, of course, has a well-established footprint in the cloud and regularly rolls out new initiatives — most recently, an infrastructure play with Juniper Networks.
The Amazon deal is notable in that it is one of the most developer-friendly — and inexpensive — offerings thus far, said Antonio Piraino, senior analyst for managed hosting and cloud infrastructure at Tier1 Research.
"IBM has traditionally been a very expensive solution," he told the E-Commerce Times. "This deal with Amazon makes its services very cheap — particularly for preproduction purposes."
IBM could not make an executive available for comment in time for publication. Amazon did not return a call in time for publication.
Pay as You Go
Pricing has not been announced yet, but it appears to be based on the Amazon EC2 (Elastic Compute Cloud) hourly price per instance model — essentially, pay as you go.
Amazon will be offering access to development and production instances of IBM DB2, Informix Dynamic Server, WebSphere Portal, Lotus Web Content Management, WebSphere sMash and Novell's Suse Linux operating system software. Eventually IBM will also push its Service Management capabilities from Tivoli software into Amazon EC2.
IBM is making available new Amazon Machine Images (AMIs) for developers to build and test preproduction applications on IBM software within Amazon EC2.
Public Play
There are other reasons why this deal is a notable one for IBM. It is a major push for a public cloud play; for the most part, IBM has limited itself to private enterprise cloud development, Piraino noted.
IBM's nine cloud data centers obviously target large enterprises. "They are based around one anchor or major tenant," explained Piraino. "That is a very different strategy from Amazon, Google and Salesforce.com, all of which have aimed their efforts at the public."
The IBM deal is a big win for Amazon, since traffic to its services will no doubt increase. However, it is difficult to say what IBM hopes to get from this initiative. It probably won't gain much in terms of revenue, Piraino suggested. Instead, it might be looking at it as a way to tap the small and mid-size markets, where it has traditionally performed very poorly.
"The bottom line is that they are making software available to companies that otherwise couldn't have afforded it," he said.
Evolving Strategy
Additional pricing details could change his mind, Piraino acknowledged.
"Amazon's pricing isn't as low as people think it is for real data loads with heavy [input output], which is IBM's staple workload," Jayson Vantuyl, cofounder and architect of Engine Yard, a provider of cloud computing infrastructure for Ruby on Rails applications, told the E-Commerce Times.
IBM's challenge to the market is to prove that this deal with Amazon is a departure from how it has defined "the cloud" thus far, Vantuyl continued.
For IBM, the cloud is essentially IBM's data centers, "which is probably very palatable for the enterprise, while falling somewhere differently than what many people might expect from 'cloud,'" he said.
"One test of IBM's offering is going to be whether or not you can develop and deploy cloud-scale applications affordably. While I'm sure you can build that scale of applications on their offerings, the terms 'cloud' and 'affordable' could mean a lot of different things to most of IBM's customer base. That largely means that IBM is going to have to work really hard to prove that this isn't an evolution of their data center and managed hosting products with the word 'cloud' slapped on it."