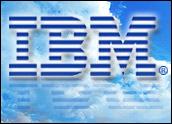 IBM is rolling out a public desktop cloud offering that it claims is the first subscription service of its kind.
IBM Smart Business Desktop on the IBM Cloud "enables end-users to have the same capabilities of the traditional desktop, but with a thin client and delivered from the data center," said Arthur Chiang, VP of global end-user services in IBM's portfolio management unit.
As is the case with just about all cloud-based initiatives, a major selling point of the new IBM service is the low capital investment required on the part of the customer.
"This solution is all about taking the computing power, the storage and security applications from the end-users' machines and placing it in the data center where it can be centrally managed," Chiang told the E-Commerce Times.
More to Come
The service does not fully replicate the high-end applications found on many corporate desktops these days. It doesn't support full motion video, for example. However, IBM expects to increase the functionality as it ramps up, Chiang noted.
It does include dedicated infrastructure; it is based on technology and services provided through partnerships with Citrix, Desktone, VMware and Wyse. Desktone's Desktop as a Service application, for example, is providing the tech platform for the offering.
One early adoption project is CBO Connect, a grassroots project supported by the Hispanic Information and Telecommunications Network, which is using the application to provide desktop computing to 200 sites. IBM plans to make the service available in North America and Europe next month.
IBM brought its own significant knowledge share to the platform, Chiang said. "We have a whole portfolio of services to help clients manage the traditional desktop from implementation to management to disposal."
Managing desktops from the cloud could well be a game-changer, Chiang suggested. "It lowers the cost [and] complexity while still meeting end-user requirements."
New Game?
IBM is clearly forging a new path in desktop management with this offering, said Michael Suby, director of Stratecast, a division of Frost & Sullivan.
"The company has a long heritage of desktop support, which places them in a favorable position to take a leadership position for a cloud service," he told the E-Commerce Times.
Still, Desktop as a Service is a nascent space, Suby observed. With its offering, IBM is trying to accomplish two goals simultaneously: build market demand for the service and deliver a fully replicable traditional desktop service from the cloud.
Thanks to the sex appeal of anything cloud-based, the former objective should be easy enough to meet. Providing a full desktop replacement, though, may not be as simple, Suby noted — at least in the beginning stages.
Getting buy-in from end-users will be key, and that won't be easy if the application is not as robust or as fully supported as possible on the conventional desktop.
A provider will have to offer a service that responds immediately to requests for support, said Suby. Also, there is the question of customization and personalization for end-users.
"You are bound to have some end-users — at least those used to sophisticated functionality — complaining they can't do from the cloud what they can from a traditional desktop," he pointed out.
That said, the space shows promise, Suby said. The cost argument is bound to sway many companies. "Also, IBM has the pedigree, and fortitude and financing to make this a go."