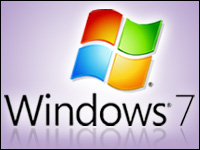 HP launched a marketing campaign over the weekend advertising that Windows 7 was "back by popular demand." On the shopping pages of its website, HP highlighted a handful of devices that run on the older version of Microsoft's operating system, and it is selling the Core i5 and i7-powered machines at a US$150 discount.
HP didn't actually resurrect Windows 7. Vendors are allowed to sell PCs that run Windows 7 rather than Windows 8.
The marketing campaign caters to consumers who aren't ready to embrace the significant changes — including a completely overhauled user interface and an emphasis on touch — that come with Windows 8.
Slow Learning Curve
Windows 8 — which can be updated to 8.1, which is considered a significant improvement — aren't going away. Together, they now make up about 10.5 percent of the global desktop operating system market, according to a report from NetMarketShare.
However, Windows 7 still makes up 47.52 percent of that market, and if HP's advertising campaign is to be believed, consumers are still clamoring for the old OS.
"A big problem with Windows 8 is the learning curve is too significant for the benefits," Dave Michels, technology analyst at GigaOM and creator of TalkingPointz, told the E-Commerce Times.
"Windows 7 just makes more sense. Also, since most apps are either Office or browser-based, Macs are an equally suitable option for many consumers," he said.
The slow adoption is thanks in part to Microsoft's focus on designing a touch-centric OS, said Ezra Gottheil, principal analyst at Technology Business Research.
"Windows 8 and 8.1 face handicaps on non-touch computers," he told the E-Commerce Times. "The major improvement in Windows 8 and 8.1 is enabling of the touch interface. Integrating the two interfaces and usage models is an impressive engineering and design feat, but without a touchscreen, there are few benefits to Windows 8 as compared with Windows 7."
Giving Customers What They Want
For non-touch users, the Windows 8 changes may be too disruptive. That has led the OS to be perceived — deservedly or not — as needing yet another overhaul, said Gottheil.
"Windows 8 is still seen as a problem operating system," he added. "The reputation is undeserved; Windows 8 is an improvement over Windows 7, and the user interface changes can be learned. Nevertheless, Windows 8 does not help sales of new PCs that do not have touchscreens."
Microsoft is working on its next version of Windows and could launch its next OS as early as spring of next year. It's likely that more users will jump on board when it debuts — but until then, vendors like HP understand they need to cater to the preferences of their consumers, said Gottheil.
"HP is merely recognizing that reality," he pointed out. "Buyers of non-touch PCs prefer Windows 7."