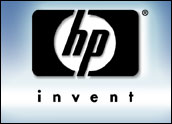 HP has announced it is acquiring security-software makerArcSight for US$1.5 billion. It is the second major acquisition thecompany has made since the departure of its CEO Mark Hurd last month.
It won a bidding war against Dell to acquire storage company 3Par for $2.4 billion — much more than the company is worth, according to critics of the deal.
It appears HP also might have agreed to pay too much for ArcSight, which makescorporate network security monitoring software. The $1.5 billion purchase price is close to seven times the company's expected revenue for fiscal 2011.
A 50 plus percent premium appears excessive in the absence of publicly announcedcompeting bids, noted N. Venkatraman, a business professor at BostonUniversity.
That said, the two acquisitions combined make a more compelling case, he told the E-Commerce Times. "So far, these companies have operated in their narrow niches — but looselyintegrated with a broader enterprise suite of services. As both storage and security become more important to enterprises, they will want to see more tightly integrated offerings."
Even if the deal were priced better, company watchers might still beanxious about it. Making a major acquisition — much less two — withouta chief executive at the helm can be a recipe for disaster. True, thedue diligence and initial discussions about the acquisitions no doubtstarted when Hurd was still at the firm. However, the execution ofthe agreements will be taking place with only an interim CEO — ChiefExecutive Officer Cathie Lesjak — at the head.
Certainly HP is in no position to make a huge acquisition — say on parwith the $13 billion EDS deal it made in 2008, Venkatraman said.
However, it couldcontinue to make smaller deals that fit its strategic direction ofdelivering enterprise services without a permanent CEO, he said.
There is also a school of thought that HP might be making theseacquisitions precisely because Hurd isnow out of the picture, suggested Rob Enderle, principal of the Enderle Group.
"Hurd wasn't that acquisition-friendly — and of course, he had to signoff on these deals," he told the E-Commerce Times.
New Era of Security
Not that analysts doubt the wisdom of a security vendor purchase forHP. Indeed, the high-tech industry appears to be shifting in thedirection of making security part of a product's core competency — as reflected byIntel's $7.68 billion purchase of McAfee.
"For years, we have tended to think of security as an add on — astechnology that was best left to the experts," Charles King, principalof Pund-IT, told the E-Commerce Times. "We are entering a stage wheresecurity will be central to the delivery of new products."
Security was sacrosanct to companies even during the recession, said LauraDiDio, principal of ITIC.
In fact, 97 percent of organizations did not cut any spending in security last year, ITIC found its semiannual survey of IT firms.
"This is not a stupid acquisition — even without a CEO," DiDio told the E-Commerce Times. "Undoubtedly, they have a five-year plan for what they want to do, and this is partof it."
Fighting Oracle
HP might have had other motives for acquisition ArcSight than justsecurity or long-range planning, though, Enderle speculated.
The company's products are heavily coupled with Oracle databases, andnow that HP and Oracle are engaged in open warfare over Oracle'shiring of Hurd, HP may be hoping to maneuver more of the markettoward SAP and Microsoft, Enderle said.
"We may even see some short-term damage to Oracle because of this," Enderle predicted.
The Search for a CEO
Even if HP is determined to continue its acquisition spree, it would be amistake for it to rush the CEO selection process, David Nour, CEO ofthe Nour Group and author of Relationship Economics, told the E-Commerce Times.
"Think of it as a marquee college football program trying to replace alegendary head coach — you need a coach from a winning program withthe right DNA to take a bigger program back to its prominent heights," Nour explained."There may be a lot of potential and capable candidates, but few willfit the right mold, and the wrong choice will have far greaterleadership risk impact."