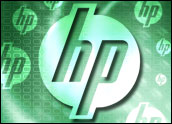 HP has won the bidding war it waged with Dell for data-storage company 3Par, whose shares were trading at US$9.65 when Dell first tried to acquire it in mid-August.
Dell decided not to match HP's $2.4 billion ($33 per share) offer,which topped Dell's bid of $32 per share. Dell first triedto acquire 3Par with an $18 per share offer on August 16, which 3Par initially accepted. HP jumped in, raising the stakes, and a fast-paced escalation ensued.
Dell is entitled to a $72 million break-up fee from 3Par.
Now that the bidding is over and HP is the winner, speculation has turnedto what it will do with its very expensive acquisition. Also, willDell set out to make another acquisition, or will it quietly nurse itswounds?
Of the two, HP has the most to gain and lose: There are manywell-founded reasons for HP to go after 3Par. However, it can prove difficult to eke a return out of any acquisition — even those that are well-priced.
The Integration Challenge
Integration, as always, will be key to achieving long-termsuccess, said Henry Baltazar, senior analyst for storage and systems at the 451 Group.
"HP has a lot of pieces in play for its storage offerings," he told the E-Commerce Times. "It acquired LeftHand Networks in 2008 for the lower end of the market. For the ultra high-end, it has the OEM agreement with Hitachi."
3Par will cover everything in between, said Baltazar. In the medium-term, it may revitalize HP's aging Enterprise Virtual Array, or EVA platform.
"That has been a popular, mid-range platform," he noted, "and introducing 3Par into it could accelerate sales. Certainly it will help solidify HP's strength in the mid-range market."
HP could conceivably push further into the high end of the storagemarket, although that would be an iffy strategy because it is a verynarrow space, Charles King, principal of Pund-IT, told the E-CommerceTimes.
"3Par's products are comparable with the high-end players ofthis market like EMC and IBM," he said. "Its products are built for enterpriseclass storage arrays."
The Cloud
Then there is the cloud, the ostensible reason Dell and HP werepursuing 3Par so avidly.
"3Par has optimized its products for the virtualized environment, which is why it is so attractive in this space," King said.
"That is clearly a strength of 3Par," Baltazar adknowledged, noting that a good percentage of 3Par's revenues come from cloud-based storage. "That is clearly a market that HP and everyone else wants to be in."
At the end of the day, though, 3Par is a play for the rarified high end of the storage market, King observed.
"HP should generally do okay with this deal," he said. "It is questionable to me, though, whether the margins in this part of the storage market will be strong enough for the company to gain back the premium it paid for 3Par."
Whither Dell?
Dell's acquisition options, now that 3Par is off the table, aresomewhat limited. Despite the names of possible alternativesbandied about during the bidding war — Compellent Fluid Data, Isilonand Xiotech — Baltazar doesn't see Dell making another play in theimmediate term.
"I think it will be business as usual for them for a while," he predicted. "There are no other high-end comparable players that it couldacquire."
Dell will likely continue its OEM relationship with EMC,selling its Clarion array for the mid-range and the Symmetrix familyof products for the high end.
It might make an acquisition in other areas, though, Baltazar speculated.
"Right now, Dell doesn't have a back-up or email archival product," he said,except for its Message One managed service offering.
It's possible it might make a play for its strategic partner CommVault, which has strong products in this space, suggested Baltazar.
As for 3Par, Dell might eventually come to conclude it was fortunatenot to have acquired it — at least not at $33 per share, King said.
"Ever since Michael Dell rejoined the company, it has been aggressivein its acquisitions," he noted, "but it never overpaid."