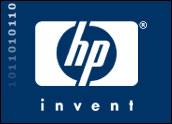 A memo circulating internally at HP tells of a new mobile initiative being plotted by the computer maker.
The memo was penned by Todd Bradley, who is in charge of the company's recently merged Printing and Personal Systems Group. The company is creating a new Mobility business unit responsible for "consumer tablets" and "additional segments and categories where we believe we can offer differentiated value to our customers," according to the note.
The memo was first published by The Verge. HP did not respond to our request for comment.
Try, Try Again
Assuming the memo is genuine, this would not be HP's first foray into the tablet space. Almost a year ago to date, HP announced it was discontinuing its TouchPad, one of the company's first attempts to carve out market share in this burgeoning space.
It is difficult to say why, exactly, the TouchPad failed. It ran webOS, the operating system HP acquired by buying Palm, and reviews generally indicated it was a solid device. The timing of the tablet's release into the world was a possible factor behind its failure — HP was struggling with management issues and at the time the company was focused almost exclusively on Apple's iPad.
Sales of the TouchPad fizzled, and the company appeared to have decided it would cut its losses instead of struggling with a product that might have been launched before its time.
Still a Robust Market
A year later, the tablet market is more mature and more likely able to support a wider variety of tablets — or at least a few more devices besides just the iPad, Galaxy Tab and Kindle Fire. Indeed, earlier this summer, IDC revised yet again its forecast for the media tablet market.
Now it predicts that the worldwide market for tablets will reach 107.4 million units for the year, up from its previous forecast of 106.1 million units. It also revised upward its 2013 number from 137.4 million units to 142.8 million units. And by 2016, worldwide shipments should reach 222.1 million units.
However, IDC's news was not all good, at least from HP's perspective. It also found that while the market may be deepening, the window for diversity may be starting to close. IDC also updated its forecast to shift a larger percentage of future units toward iOS and away from Android — to 62.5 percent, up from 58.2 percent in 2011. Android's share is expected to slip from 38.7 percent in 2011 to 36.5 percent in 2012.
There is another reason HP must try again and quickly in the tablet space, Azita Arvani of the Arvani Group told the E-Commerce Times.
"No PC company can make it without a significant focus on mobile devices and solutions," she said.
Will It Work?
However, the structure of HP's second attempt may itself create hurdles. The new unit, Arvani noted, is under the PC and printer division, which could present a challenge. The mobile group has to be able to think independently from the traditional PC group. "So, it might be simpler to operate if that was organizationally more separate," she said.
"I think it is fair to say that the market is looking for another platform to support in the tablet market," John Jackson, vice president of Research CCS Insight, told the E-Commerce Times.
However, he said, it is too soon to say whether a new HP mobile initiative will deliver that platform. It is not clear if it is going to go to market with webOS again, for starters, or opt for an Android OS.
"I am waiting to see how different HP's approach will be and how well it reflects the circumstances in the market," he said.
"This is not a product-driven market," he added. "If you think about how many 'iPad killers' have been launched or proclaimed and how many have worked — and that number is zero — there is more than enough evidence that should tell us that success in this market transcends product alone."