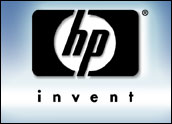 HP revealed plans for major strategic changes Thursday that would orient the company more directly toward the enterprise market. It's considering a spinoff or sale of its PC division, shuttering development of hardware for webOS devices and cutting its future outlook.
The tech company also revealed it's in talks to acquire analytics software company Autonomy, which reports estimate could have a price tag of US$10 billion.
The company's outlook took a hit. HP had originally set its full-year sales target at $129 billion to $130 billion but reduced that to $127.2 billion to $127.6 billion.
HP did not respond to the E-Commerce Times' requests for additional comment.
What's Next for PC?
Perhaps the most shocking news to investors and HP watchers was the company's decision to explore "strategic alternatives" for the PC business, formally named the "Personal Systems Group" (PSG). The group accounted for almost a third of overall company revenues in 2010, but it also had the lowest profit margin at 13 percent. The option to create a separate spinoff company, much like Motorola did with its semiconductor division to create Freescale, is one possible move for HP.
"They wouldn't have brought it up if they weren't serious," Michael Holt, senior equity analyst at Morningstar, told the E-Commerce Times. "I think they're going to go through with this, and I see very few obstacles. Now it's just having them decide what kind of transaction they want to look like."
As it mulls a PSG spin-out or sale, HP will also discontinue the development of hardware running webOS, the mobile operating system it acquired when it bought Palm last year. HP made webOS handsets as well as a tablet, the TouchPad, which hit the market just a few weeks ago.
"As far as webOS hardware and software is concerned, they just never gave it a fair shake. It's tough to believe that they made an honest go at the tablet business when they pull the plug on it 48 days after launch," Richard Kugele, analyst at Needham & Company, told the E-Commerce Times.
Changing Direction
The news comes at a time when HP is struggling to find its place in the quickly evolving technology sphere. Many tech companies are finding success by developing in niche or emerging markets, and HP has been voicing its intentions to focus on the enterprise sector for a while.
"The issue herein is that HP is trying to emulate IBM and Oracle and distance itself from the likes of Dell," said Kugele.
Until Thursday, the company had not been particularly vocal regarding specific ways to change its direction. A change to its PC division and the possible acquisition of Autonomy, a company that focuses on enterprise search and content management, could be a step on that path.
"The strategic vision is get out of these low-value segments like PCs, and they've said they want to get into high-value like software. It's not a single-stroke solution, but it's a good start. It's a software company that's high-growth and cloud focused, all areas they want to get into. There are a lot of challenges in line with the vision they've articulated, and they haven't had a real indication where they're going with that, so the good thing is we're starting to see how they plan to execute this," said Holt.
The startling change-up at HP shocked investors — its stock dropped about 2.8 percent Friday morning. But eventually it's possible HP will calm the crowd a little with a more pointed strategy going forward.
"I think there's a lot of frustration with the execution recently, [but] if you break down today, the strategic moves are good. It might take a while, but eventually they'll be viewed positively," said Holt.