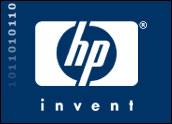 HP dropped a bombshell on the investment community: The tech conglomerate said it was taking a goodwill charge, or write-down of US$8 billion. It didn't say for what exactly — just that it stems from the recent trading values of HP's stock, coupled with market conditions and business trends within the services segment.
However, the write-down is widely assumed to be associated with HP's $14 billion acquisition of EDS four years ago.
The charge is expected to result in a mammoth-sized quarterly net loss when HP reports its results later this month. However, excluding the one-time items — such as the write down — its earnings will exceed its previous forecast, the company said.
The write-down will not affect the ongoing business or financial performance of its services segment, it also said.
HP did not respond to our request for further details.
A Flatlining Outsourcing Market
Earlier this year, news surfaced that HP would be cutting 27,000 jobs across its businesses. The company has not offered an updated outlook for the full fiscal year of 2012.
Clearly, HP is in trouble, further evidenced by the series of CEOs it has gone through in recent years. However, explaining the EDS acquisition's failure to perform to expectations is likely more complicated than just chalking it up to a bad investment decision by a poorly run company.
In retrospect, the timing of the acquisition was unfortunate. No one realized it then, but the outsourcing market was about to tank. Until that point, companies would routinely outsource large portions of their IT and data center operations to the likes of IBM and providers based in India.
Times are different now, both politically and economically, and many companies are bringing back in-house at least some of the IT operations they once outsourced.
It was not just timing that worked against HP, however — the company mismanaged its chance with EDS.
"HP's plan with EDS was to compete against IBM and Oracle," David Cadden, a professor of management at Quinnipiac University, told the E-Commerce Times. "But the management team at HP did not have the right contacts that would have enabled them to do that."
Another problem for HP was that IBM was further ahead in its build-out of its software service offerings when HP decided to jump in, he noted.
"IBM saw early on that it would be necessary to retrench from hardware and move more into software services. It had an edge that HP couldn't match when it decided to move into this space," Cadden explained.
HP, in short, made a huge bet that did not pan out.
'Irrational Exuberance'
HP grossly overpaid for EDS, said Joe Aberger, president of Pritchett, and author of Selling Your Business: Making the Right Moves, Avoiding the Costly Mistakes.
For that reason, "the HP-EDS deal was dead on arrival," he told the E-Commerce Times.
Where HP erred was in structuring the deal so that synergy targets were too high to be achievable, Aberger said.
"Nor did they incorporate any of what I call 'contra-synergies' or negative possibilities," he pointed out. "It was a case of irrational exuberance — HP got carried way and got involved with a deal that took on a momentum of its own."
The deal's margin of error was such that there was no time to reconcile HP's and EDS' cultural and operational differences — another apparent factor in its failure, said Aberger.
"Although I will say, whenever an M&A fails, the knee-jerk reaction is to blame a cultural and operational mismatch," he acknowledged. "I am not so sure that was the case here."
The main problem, Aberger concluded, was that "HP paid for a Jaguar and got a Buick."