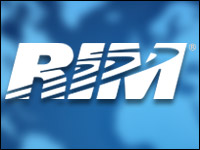 Once again, reports that troubled smartphone maker Research In Motion (RIM) may enter a deal with burgeoning smartphone rival Samsung are making the rounds.
Shareholders appeared to welcome the news, sending RIM's stocks soaring to close up 3.3 percent at US$7.56.
Peter Misek, an analyst at Jefferies & Co., sparked the scuttlebutt when he wrote in a research note that RIM is probably trying to revive discussions with Samsung about licensing the much-anticipated BlackBerry 10 operating system (OS).
Samsung might also consider purchasing RIM, Misek speculated.
"This stuff about Samsung comes from the report by this analyst, and it's RIM's policy to decline to comment for speculation," RIM spokesperson Nick Manning told the E-Commerce Times.
"We have a strategic review that's ongoing, and no decisions have yet been made."
Alarums and Excursions
Misek's reasoning is that RIM has finally realized that it's a subscale manufacturer and desperately needs a partner.
Meanwhile, even though it's flourishing, Samsung may feel vulnerable because of concerns that operating systems vendors such as Google and Microsoft are making forays into building their own mobile devices.
Samsung currently makes Android smartphones, including a line of pure-breed Nexus Android handsets. Asus makes the Nexus 7 tablet, which was unveiled in June. Meanwhile, Microsoft plans to soon launch Windows Surface tablets, a move that has riled its OEMs.
Misek also warned that sales of BlackBerries, which have fallen, are likely to continue plunging.
BlackBerry devices have lost significant share to other OSes in the consumer and enterprise segments, according to IDC. RIM's delaying the release of BlackBerry 10 to 2013, which keeps it vulnerable to competition. IDC figures show that RIM lost almost 41 percent of its share of the market between Q2 2011 and Q2 2012. The company had 4.8 percent of the worldwide smartphone OS market in Q2 2012 compared to 11.5 percent a year ago.
Back in January, Misek made the same predictions around RIM, according to AllThingsD. At that time, Samsung denied the rumors.
Samsung declined to respond to our request to comment.
Back to Life, Back to Reality
"This is so speculative that it's truly anyone's guess as to what may happen," Ramon Llamas, a senior research analyst at IDC, told the E-Commerce Times.
"Everyone is writing off RIM in order for an acquisition to take place," Llamas said. However, he's "not comfortable with that idea."
The licensing deal is also open to question "since this hasn't happened already and BB 10 hasn't officially been revealed," Llamas opined. "For all that we've seen in the blogosphere and critics' reactions, there seem to be more critics than fans."
On the other hand, Samsung's litigation with Apple "is getting old, and RIM has the largest defensible mobile intellectual property portfolio that may be available," Rob Enderle, principal analyst at the Enderle Group www.enderlegroup.com, pointed out.
Apple and Samsung are locked in no-holds-barred litigation that has seen leaked documents and other courtroom drama.
Lease? Or Buy?
Assuming the rumors about Samsung's licensing BB 10 are true, this "could flip Samsung from the defensive to the offensive against Apple, and they could also end up owning what's left of the RIM installed base, moving them sharply ahead of everyone else in the market," Enderle told the E-Commerce Times.
However, buying RIM "would make more sense because the result would be a far stronger offense and defense against Apple and, likely, sustained market dominance in the smartphone space, which might be leveraged into tablet dominance over time since the two segments are connected," Enderle suggested.
RIM has experience in licensing out its technology. Back in 2002, it licensed its keyboard technology to Palm. In 2004, it licensed technology to Motorola that let devices from the latter connect to BlackBerry Enterprise Servers.
A Samsung takeover "could, if done right, result in Samsung replacing Apple as the clear segment leader," Enderle said. But, "given how often mergers of this scale fail, it is more likely to cripple Samsung unless they take a page from Dell or EMC's book."