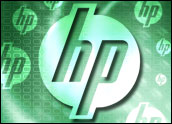 HP has announced it will lay off 9,000 employees over the next three years, trimming approximately 3 percent of its total workforce. At the same time, it will add 6,000 new jobs in global sales and delivery operations.
The company will take US$1 billion in charges, with half recorded in the current quarter and half by October 2013. It expects to realize between $500 million and $700 million a year in savings from the layoffs by fiscal year 2013.
The cuts follow a strong earnings report earlier this month for fiscal Q2 that beat analyst estimates and led HP to raise its forecast for the year.
HP has not provided much detail about which jobs have been lost or where — or precisely where the new jobs will be created. However, the data center assets it inherited through its acquisition of EDS in 2008 clearly play a role in the restructuring.
HP has said that it is automating many aspects of its data centers and management platforms, and that consolidation will allow it to make the job cuts.
EDS Integration
"I would say this clearly qualifies as the next step in the EDS acquisition, although coming some 20 months after the acquisition you would have thought they would have identified the need for additional layoffs earlier in the process," Charles King, principal with Pund-IT, told the E-Commerce Times.
"But EDS was a large enough acquisition for it to qualify as a work in progress," he added.
When it first began its integration of EDS, HP announced it would lay off approximately 25,000 employees. The 3,000 net job losses announced Tuesday are in addition to that.
"HP has been investing in systems management software, which ultimately allows you to do more with fewer people," Dan Olds, a principal with Gabriel Consulting, told the E-Commerce Times. "I think we might be seeing the effects of that here as well."
The cuts will also give it the flexibility to expand further into such areas as private cloud infrastructure services and Desktop as a Service, HP said.
The company's announcement is essentially a broad brush outline of its plans.
"The language is extremely opaque, but I think this is just an example of [CEO Mark] Hurd's previous experience as a COO and his taking a close look at operational elements of a company and figuring out how those expenses can be radically lowered," King said.
Leading in Layoffs
In general, HP has been building up its bona fides in tech services in order to better compete with IBM in this arena.
IBM currently leads in tech services, but HP is a close second, Laura DiDio, principal with ITIC, told the E-Commerce Times — "and that is where the margins are."
However, the cumulative number of jobs HP has eliminated in the U.S. — not to mention this latest round coming on the heels of its better-than-expected earnings performance — is beginning to raise eyebrows, DiDio said.
"HP has probably laid off more workers than any other computer company of its size over the last 10 years," she remarked, citing a cumulative 75,000 employees that have been let go.
Much of this has to do with HP's fast-paced acquisition streak and the inevitable consolidation that follows, she acknowledged.
"But they give the same explanation each time — "some jobs are being cut and other created in order to let us offer a better mix of services" — and there is little transparency to see where exactly these new jobs are being created," noted DiDio.
It is a safe bet to assume that many of the job are being outsourced overseas, she said. "It's like a Bruce Springsteen song — these jobs are leaving and not coming back."