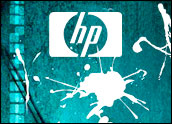 HP posted numbers Wednesday for what was the worst financial quarter in the company's long history. It reported an US$8.86 billion loss for its third fiscal quarter, which ended July 31. In the last three months, it took in a net revenue of $29.7 billion, down 5 percent year over year and down 2 percent when adjusted for the effects of currency.
The news did not come as a complete shock to the market; earlier this month, HP announced it would be taking an $8 billion "goodwill charge," or write-down, related to its purchase of EDS years ago. HP's loss also reflected a 10 percent decline in PC revenue, with desktop units down 6 percent and notebook units down 12 percent.
Management urged shareholders and analysts to be patient. The company is still in the early stages of a multi-year turnaround, and is making decent progress despite the headwinds, said Meg Whitman, HP president and chief executive officer.
But skepticism remains.
"You want HP to succeed because they one of the original high-tech companies and they have always had good products," Laura DiDio, principal of ITIC, told the E-Commerce Times.
However, the mismanagement of the company over the last several years has left it with very little margin to make any further errors, she said.
A Parade of Blunders
"HP has cut more American jobs and shipped more jobs overseas than any other tech company. Meanwhile, competitors like IBM are outspending HP on R&D by a 2 to 1 margin," DiDio said.
Now the company is cutting another 27,000 jobs across its businesses, she continued. "They have said they will take the $3.5 billion anticipated savings and put it to R&D."
However, she added, HP has been largely silent about its outlook, which does not bode well for this latest cost-cutting plan. "If it is supposed to work, why not issue a positive outlook?
"HP needs to get back on track, and they need to do it quickly, almost immediately," she explained.
That will take some doing because HP is having trouble across all of its major business units, not just PCs, said Andreas Scherer, managing partner of Salto Partners.
"The big secret sauce to a successful turnaround is creating a vision and good news that supports it," he told the E-Commerce Times. "Employees, customers and shareholders need to see a shift to a better place for them to believe. The company isn't there yet. Whitman has to work hard in the next quarter to create what matters most — momentum."
A Problem With Execution
Like everyone else HP has to deal with macroeconomic issues, he said. However, it is clear that HP has a problem with execution.
Consider the PC business unit. Whitman said the company is going to defend its top spot in this business. But not too long ago, Scherer pointed out, her predecessor had considered spinning off the PC business. "That shows HP's love-hate relationship to a business with low margin, soft consumer demands and high channel inventory."
Servers are also down, he noted, with revenue for HP's Enterprise Servers Storage and Networking group dropping 4 percent year over year.
Overall storage revenue was off 5 percent year over year, despite the 3Par storage business, which is up a 60 percent, and the company's StoreOnce backup systems, which also saw double-digit growth.
The real "boat anchor" Scherer said, was enterprise services. He recited Whitman's explanation of what was happening with that unit: "Whitman said, 'Somewhere along the line … accountability … got diffused across the organization. And in the end, the person who leads these accounts needs to be in charge, have control of revenue and control of the costs.'" This is pretty much code for a complete overhaul of this business unit, Scherer concluded.
"In addition, there is talk to move to higher value, higher margin services. This transition is not trivial. It will take time."