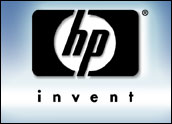 HP has made up its mind: New CEO Meg Whitman announced Thursday the PC business is sticking around, at least in the short term.
The company had been pondering whether to continue selling personal computers. Earlier this year, under the leadership of then-CEO Leo Apotheker, HP said strategic options such as a sale or spin-off were on the table for the US$40.7 billion division, which was responsible for about a third of the company's revenue last fiscal year.
It's a decisive move for HP, currently struggling with a frustrated bunch of investors unhappy with what they see as mismanagement and failed execution. When Whitman took over just five weeks ago after Apotheker was ousted, she promised a quick evaluation and decision on the PC question. Despite earlier comments indicating that she would support a spin-off, Whitman said after further investigation it was a straightforward decision to keep the business in place.
Keeping HP atop the supply chain was one crucial component of the decision. HP's PC division is one of the largest buyers of semiconductors in the world, giving the company great leverage at the negotiating table with chip suppliers, which also supply products for its other devices. Losing the PC division could have amounted to $1 billion in higher supply chain costs.
It was also, at least for now, the most cost-effective option. Spinning the company off would have cost HP up to $1.5 billion during a time when the company has used much of its cash on pricey acquisitions, such as a $10 billion splurge on Autonomy. A spin-off also would have disrupted company branding initiatives.
HP didn't respond to the E-Commerce Times' requests for further comment.
Back to Basics
The decision to keep the PC division in place at HP is an indication the company is concentrating on building up one of the cores of its business model to restore some order.
"It's a tough decision, but it's the right decision from a cash flow perspective. It's decisive and their way of saying they don't need to mess with the structure of the company. The PC division is part of their core business still, and it has been, and it's usually better to get back to basics rather than separating and disrupting internal and external relationships," Doug Christopher, analyst for Crowell Weedon & Co. told the E-Commerce Times.
After a shaky year under Apotheker's reign — which included fumbled execution with its mobile operating system webOS, a poorly handled tablet launch and exit, pricey acquisitions and a bland performance in a crowded mobile market — investors are looking for clean moves from Whitman.
"They need to restore order from the chaos and execute goals they're setting instead of just making dramatic moves. There is a time and a place for stuff like that, but with a stock price down and the trouble they're having hitting goals, now is not the time," Michael Holt, analyst for Morningstar, told the E-Commerce Times.
Another frenetic business deal could have been suicide for the company.
"The worst thing to do would have been a bad deal, like sell for a ridiculously low amount or spin off and not get the cash to restore the balance sheet. At least they didn't jump out of desperation and do something that didn't make sense," said Holt.
Road Blocks Ahead
Challenges are still ahead for the company. PC business is down across the board, and HP has already demonstrated its troubles with attempting to compete with the iPad or the upcoming Amazon Fire in the tablet space. Many industry providers are also veering into value-added services with new products and cloud and analytics options, an area HP has yet to explore in depth. Pricey acquisitions are also weighing heavily on the company's balance sheets.
"HP has paid astronomically high prices for some of their acquisitions, and there's no justification for that. Trying to justify a high-priced acquisition is a mistake. If you pay too much for something, you get indigestion, and if you acquire too many things, the same thing happens," said Christopher.
The company will have to adjust to some of the culture integration issues that come with acquiring smaller entities and at the same time navigate a leadership transition. There's no word yet on specific goals regaring how it will do that, but Whitman said they'll come after HP announces its fourth quarter earnings in mid-November. Until then, investors can probably expect to see Whitman make more calculated, core-oriented decisions moving forward.
"It's going to take more than this, but it's a step in the right direction. They need to continue making goals without overly aggressive targets and meet them," said Holt.