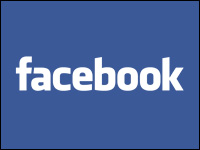 It is hard to remember that only a few months ago, the market was greedily speculating about how high Facebook's stock might go. Fast-forward to one IPO debacle, several negative research reports, the departure of several top executives, and a lukewarm earnings report, and the question is now fearfully being asked in reverse. How low can Facebook go?
It's a valid question — the stock is now hovering around US$21 per share — a significant drop from its $38 IPO price. That's up from Thursday afternoon, though, when it slipped to $19.84.
A Wide and Scary Range
As to the stock's eventual settling point, speculation ranges across the board from $15 per share to possibly $14 per share to maybe as low as $10 per share. Below that is highly unlikely, said Eric Steiman, portfolio manager at ES Capital Advisors and a Covestor model manager.
Approximately $5 per share of the stock price represents the cash Facebook has on hand, he said. Facebook's brand and its user base are worth at least four or five dollars per unit. Clearly, though, the company was never worth $38 per share.
Furthermore, Facebook is suffering from a social media industry stigma on Wall Street, Steiman told the E-Commerce Times. "Much of the industry is rethinking how they view these companies and instead are now focusing on how much money they bring in."
The stock could go as low as $10, said Kris Tuttle, who manages Covestor'sSoundview Technology Model and holds Facebook.
The route he took to arrive at that number is the $10 billion in cash Facebook has, which generates $1 billion year in cash flow.
Also, Facebook has two billion shares outstanding, noted Tuttle.
"So in terms of 'how low can it go,' it would be surprising for the stock to trade at cash, which is $5 per share. They are adding about $0.50 per share in cash each year, so I'd say that it makes prices below $10 unsustainable," he told the E-Commerce Times.
"There have been times when stocks trade at these low valuations," continued Tuttle. "About 10 years ago, EMC actually traded at book value and was generating $400 million in free cash flow per share. It was a momentous investment opportunity. Facebook isn't there yet, but it's worth thinking about."
Disdaining Investors
Many of Facebook's woes are self-inflicted, Tuttle pointed out.
"What FB got wrong with the IPO was the disdain it showed for investors," he said. "Large investment funds build relationships with the companies that they own. Ironically, Facebook management didn't get this at all as a public company."
Some of this ground can be made up, however, suggested Tuttle. Facebook could, for example, book a non-deal road show for the top two or three managers and visit the top 25 investment funds in the world to update them on the strategy, answer their questions "and make it clear that they will be working for them over the next 10 years to deliver value. Also that they will be visiting them once or twice a year to update them in person — and take their phone calls."
Outreach Not Enough?
It may be that such outreach is not enough for Facebook to regain the trust of the investment community.
"I wouldn't be surprised if the stock is flirting with single digits," Andreas Scherer, managing partner withSalto Partners, told the E-Commerce Times. "Facebook needs to show that it has a sustainable and growing revenue generation machine that can be scaled up. Absent of that, investors will be increasingly impatient with the company."
The good news is that Facebook investors were — and still are — intrigued by the potential upside that the company has, Scherer said. "However, the risks and uncertainty associated with its business model are now dominating the public discussion."