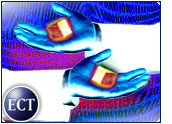 Can we conclude that as long as e-tailers carefully manage consumer expectations, and leverage technology and delivery partnerships, they can rest easy about their logistics processes? Not quite.
Managing logistics costs continues to be a major hurdle for e-tailers, and is often the key reason that e-tailers look to partners for help.
"Logistics cannot make a retailer," David Schatsky, research director at Jupiter Media Metrix (Nasdaq: JMXI), told the E-Commerce Times. "Cost-effective, predictable logistics are table stakes for online retailers. Poor logistics, though, can indeed break them."
E-tailers often must subsidize shipping costs in order to remain competitive. Indeed, recent research from Jupiter found that 45 percent of online retailers lose money on shipping and handling, and 37 percent cite the cost of shipping as a major fulfillment headache.
The problem stems from the fact that overall price is a critical decision parameter for online shoppers. Sixty-three percent of online buyers said high shipping and handling charges were a deterrent to online purchasing, according to earlier research from Jupiter.
Airing It Out
San Francisco-based gift seller Red Envelope is one e-tailer swinging for the fences with its logistics operations, aiming not only for predictability, but speed as well.
Founded in 1997 under the name 911gifts.com, Red Envelope boasts that it can take an order until midnight Eastern time, and still deliver the order to any U.S. address the next day.
"Our company was founded around the last-minute value proposition," Red Envelope chief executive officer Martin McClanan told the E-Commerce Times. "[Good logistics] is the cost of entry for e-tailers. It's our No. 1 priority."
Red Envelope's arrangement with carrier Airborne Express (NYSE: ABF) helps the e-tailer meet its delivery guarantees. Every hour, orders are picked and packed into trucks at Red Envelope's Wilmington, Ohio fulfillment facility. Waiting at the airport, practically within spitting distance, are the Airborne Express jets, bound for destinations all over the country.
"Our unique partnership with Airborne Express is a competitive advantage for us," said McClanan.
Mail Bonding
Of course, not every e-tailer enjoys the benefits of proximity to major air carriers. But an increasing number of them are inking agreements with delivery companies and third-party logistics providers, to ensure that adequate attention is paid to completing the "last mile" to the customer's mailbox.
Toys "R" Us (NYSE: TOY) provided perhaps the most famous case in e-commerce's young history of logistics gone haywire. During the 1999 holiday shopping season, logistics for Toysrus.com were so bad that the company was hit with a class-action lawsuit by angry customers, and ultimately gave US$100 gift certificates to those whose packages were delivered late.
The following year, Toys "R" Us turned to Amazon.com (Nasdaq: AMZN) to rescue its fulfillment operations — with great success — and now focuses merchandizing toys, where its track record has been less flawed.
Outsource, Of Course
More recently, Kmart (NYSE: KM) tapped Global Sports (Nasdaq: GSPT) on August 21st to manage not only order deliveries for Kmart's BlueLight.com, but also customer support and technology infrastructure.
Meanwhile, Walmart.com (NYSE: WMT), among others, has partnered with third-party logistics providers, who preside over some or all of the following operational units: order management, warehousing and distribution, delivery, returns management and customer service.
Further, e-tailers that have brick-and-mortar arms often point eager shoppers to in-store pick-ups, while some pure Internet sellers are signing deals with brick-and-mortar stores to provide this same convenience.
All told, U.S. revenues from outsourcing business-to-consumer (B2C) e-logistics operations are expected to more than quadruple, from about $5 billion in 2000 to $22 billion in 2004, according to research firm IDC.
Even-Keeled
For Red Envelope and other e-tailers, shipping and handling are simply a cost of doing business, and not by any means a profit center.
"You can't make money if you use shipping and handling as a loss leader," Red Envelope's McClanan said. "Our goal is to break even on it. It's naive to think you can offer free shipping, unless you're selling high margin products, which is not the case for e-tailers."
Even Amazon, widely regarded as a leader in logistics practices, has misspent money on logistics, according to Jupiter's Schatsky. Amazon is only now assessing the actual cost to fulfill goods, Schatsky said, dropping those that cannot be fulfilled profitably, and outsourcing others.
Forrester Research analyst James Crawford summed it all up: "If you don't keep logistics costs under control and turn a profit (overall), you fail."