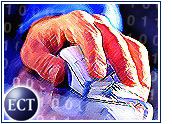 Retailers are not prepared for an imminent onslaught in the number of online returns, according to a report released Thursday by Jupiter Media Metrix (Nasdaq: JMXI).
While a study released by Gartner on Wednesday focused on the need for e-tailers to further automate their infrastructure for handling returns, Jupiter emphasized that few retailers have systems that are equipped to help them understand why customers are returning products or how best to handle the process of reselling those goods.
"Companies need to learn more about why their consumers are returning goods," said Jupiter analyst Darren Bien. "The data they collect will be the only way for them to reduce returns, identify trends, and most importantly, quickly redistribute the goods."
That means asking customers why they are returning what they bought, Bien said, even for retailers who tout "no questions asked" return policies. Doing so will help retailers eliminate certain types of returns over time, the analyst said.
Keep It Simple
Jupiter also said that some existing policies may result in confused or misleading information about returns. For example, one retailer changed its policy to require customers to pay for return shipping on all returns except those due to damaged goods, creating an unnatural spike in the number of returns blamed on that reason.
To eliminate confusion, Jupiter recommends consistent return policies, regardless of the reasons for goods being sent back.
"Numerous solutions have emerged to address consumers' concerns for increased convenience and speed in dealing with returns," said Bien. "While these solutions address consumers' dissatisfactions and desires, retailers need to look beyond the returns process to realize significant cost-savings."
Taking It Back
Handling returns and reselling the items sent back to merchants has long been a topic of concern for online retailers.
The Yankee Group reported in February that nearly US$1 billion worth of goods were returned after the 2000 holiday shopping season, in part because many nervous shoppers bought the same item from more than one site in order to guarantee on-time delivery.
Jupiter said it estimates that by 2005, 90 million items bought online will be returned, with a value of just under $6 billion.
Taking a Bite
Last month, auction leader eBay (Nasdaq: EBAY) was one of several investors to sink $15 million into ReturnBuy.com, which resells goods returned by consumers.
Meanwhile, the ability to offer customers more options for returning goods is a driving force behind many online retailers seeking to forge alliances with brick-and-mortar retailers, such as the recent partnership between Amazon.com and Borders.