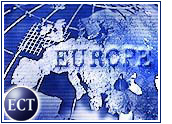 Paving the way for Internet-based logistic networks, online exchanges and private hubs to gain a foothold in the market, traditional shipping and transfer exchanges are beginning to lose their grip on theEuropean business-to-business (B2B) market, according to a report released Tuesday by Forrester Research.
"European executives are right to be bullish about online logistics," said Forrester senior analyst Charles Homs.
"As a result of increased international online trade, the use of the Internet to monitor and move goods will grow 15-fold within the next five years," Homs said.
The Forrester report forecasts that online logistics revenue will spike to US$122.5 billion by 2005, accounting for 21 percent of overall logistics spending.
Getting Around
In particular, Forrester predicts that trucking will dominate the European online logisticsindustry, racking up over $63.5 billion in revenue and edging out othermethods of tracking transport data. In fact, the study said the shipment of goods viaroadways will amount to more than half of total online logistics activity.
Meanwhile, transport support services will seize 20 percent of the entireInternet logistics market, rendering these services the second-largestshipment activity, with over $32 billion.
Air freight's benefit from the shift to online logistics deployment willremain small, said Forrester, with only 3 percent of such activity headingonline by 2005.
Returns for Senders
As industries on the continent continue to select the most advantageous transportationmode in the real world, Forrester said, they will also now have to choose an Internet tracking venue thatbest suits their product characteristics and supply chains.
The study said that the construction industry will likely take the lead in moving logistics online. Although the sector spends just 5.2 percent of thecost of sales on logistics, it will manage to pull in roughly $126 billion as a result of the switch by 2005.
The report said that the paper and office products market is also set to perform wellin public e-marketplaces, accounting for more than a third of totallogistics costs tied to such B2B exchanges with nearly $14 billion.
Logistics for consumer goods, however, do not provide as good a return as other sectors, taking 10 percent of the cost of sales. Forrester concludedthat the perishable nature of the products, as well as the complexity of packaging and routing associated with consumer goods, are reasons for the high costs.
Heavy Lifting
The study cautioned that while the shift to online logistics will not be smooth,the overall logistics industry will mature over the next four years to be able to capitalize on available opportunities.
However, Forrester said, firmsthat are tracking their move of logistics to the Internet must "actimmediately" to gain direct benefits.
"As this space evolves over the next two years, firms must analyze onlinelogistics needs by online venues, they must tie online sales into onlinelogistics, and finally, they must defragment the supply chain to benefitfrom online logistics," said Homs.
To compile data for its report on "Europe's Online Logistics Push,"Forrester interviewed 30 logistics executives at large European firms abouttheir use of Internet and e-marketplaces for shipment and monitoringactivities.