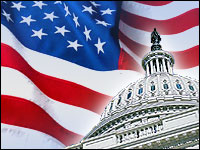 If Consumer Financial Protection Bureau Director Richard Cordray ever imagined that House of Representatives Republicans would eventually warm up to the bureau, that hope has surely been dashed by now.
Rep. Jeb Hensarling, R-Texas, chairman of the House Financial Services Committee, on Monday sent a letter to Cordray, saying that he would be barred from testifying before the committee because his appointment as director was invalid.
Hensarling cited a federal appeals court decision earlier this year that threw out two recess appointments President Obama made to the federal labor panel.
Because Cordray was appointed under similar circumstances, Hensarling concluded, he does not have legitimacy.
However, Cordray's appointment and legitimacy have not been addressed by any court, noted Rep. Maxine Waters of California, the committee's top Democrat.
Report to Congress
Cordray was scheduled to testify before the committee in the near future to present a semiannual update on the bureau's activities.
He appeared Tuesday before a Senate banking committee, where he defended the bureau's data collection practices as essential for consumer protection.
President Obama named Cordray as head of the Consumer Financial Protection Bureau via a recess appointment in January 2012.
It was a controversial move, prompting accusations of power grabbing and abuse of executive authority. However, the administration argued that Republicans showed no sign of confirming Cordray — or anyone, for that matter — to the position.
Political Theater
Barring a bureau chief from testifying is highly unprecedented, but the bottom line is that much of this posturing is just political theater, David Johnson, principal of Strategic Vision, told the E-Commerce Times.
"The House Republicans want to show they don't place any weight on his testimony, that they don't value it at all," he said.
The maneuver is also being used to send a message, added Johnson, to two constituencies important to the House Republicans: far-right tea party activists, and bankers.
The Republicans will need the tea party voters out in force for the mid-term elections, he pointed out — and such acts as barring the CFPB bureau chief plays well with those groups.
Also, the latest campaign finance reports have been released, and the news was not good for Republicans, Johnson noted. The Democrats did better.
Challenging the CFPB "sends a message to bankers that says 'look, we are on your side — not the Democrats — so support us,'" he said.
For their part, the Democrats are playing this story line to the hilt, Johnson added. "They are able to portray themselves as defenders of consumers, of senior citizens, which plays well with their constituencies."
Waters, for one, is showing no inclination to back down from her demand that Cordray be allowed to testify. Citing House rules, she noted that if a majority of Democrats on the panel want to hear his testimony, he can appear.
A Legitimate Beef
There are some legitimate gripes against the CFPB, even leaving aside the court of appeals ruling, said White & Case Banking Partner Ernie Patrikis, a former general counsel for the New York Federal Reserve.
"What many people wanted, including me, was a board to lead the bureau," he told the E-Commerce Times.
There is also something about the funding coming from the Federal Reserve Bank — and not the normal appropriations process — that sticks in Patrikis' craw.
"The reason why the Federal Reserve is funded independent of the appropriations process is because the independence of the monetary system is sacred," he maintained. "Consumer protection, while important, is not in the same category as sacred."
That said, "my few dealings with the bureau staff have been very positive," acknowledged Patrikis. "They provide good, fast answers."