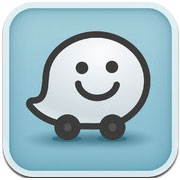 Google has finalized its acquisition of Waze, developer of a crowdsourced mapping app, with the goal of expanding its location-based and social maps offerings while providing users with a way to outsmart traffic.
Israel-based Waze has a worldwide user base of about 50 million people who log in to access or submit real-time navigational data, using the app for tasks like finding the quickest route to a nearby hospital or alerting other users to an accident or a police speed trap.
The companies did not release the financial details of the deal, although several media outlets have reported that Google paid about US$1.3 billion for the startup.
Nothing practical will change, Waze said in a company blog post — the brand and service will remain the same.
Waze's product development team will remain in Israel to oversee separate operations, at least for the near term, according to Google.
Neither Google nor Waze responded to our request for further details.
More Than Defense
Waze has been the center of several rumors in the past few weeks, most notably as a target for competing bids from Apple and Facebook. Waze reportedly turned down a $1 billion offer from Facebook, which could potentially have integrated the real-time navigational data into its own network. Apple reportedly wanted made an offer in the hope of using Waze's technology to improve its in-house maps operation. Apple CEO Tim Cook recently denied that rumor, however.
Google's purchase could have been motivated in part to make sure that its competitors didn't have a chance to gain any further ground in the social space, said Ming-Hsiang Tsou, professor in the geography department at San Diego State University.
"Google wants to prevent Facebook starting the collection of mapping and location-based information," he told the E-Commerce Times. "Google, with its Google+, has lost the social media battle to Facebook. They want to destroy any possible weapons for Facebook in the future."
Still, it isn't likely Google handed over more than $1 billion just to keep Waze out of the hands of competitors, added Tsou.
"Location-based data, and especially real-time location-based data, is critical to mobile computing and smartphones," he pointed out.
"Waze, in the long run, can provide not only for the traffic updates or police car detection, but also any crowdsourcing-based data collection, such as an update on the real-time gas price in each gas station, how long a wait is at a restaurant, how the air quality is somewhere. There is no company right now which can have such a capacity to monitor the whole city using the public," Tsou explained.
If one company were going to emerge as that leader, though, it would be Google, said Emmanuel Stefanakis, assistant professor in geographic information systems and science at the University of New Brunswick. Between the company's wealth of information about its consumers, its already-established mapping infrastructure and its other services, it has more potential to take advantage of Waze's technology than any of the other tech giants.
"Google has already developed an outstanding infrastructure and extremely advanced mapping services," Stefanakis told the E-Commerce Times.
"It has formed the current mobile-mapping scene. A key component to make these services useful to the people is data — Big Data, data collected and shared by people in real-time mode. Obviously, coupling Waze with other Google services will be offering a powerful tool in the hands of drivers and traffic managers," he pointed out.
Managing the Business Side
It remains to be seen just how Google will use Waze.
"The opportunity for meaningful direct revenue generation remains unclear, and as Google intends to allow the company to evolve separately for now, what Waze matures into is also unclear," said Brian Wieser, an analyst with the Pivotal Research Group. "We can envision that Waze could eventually embed itself in consumer electronics or possibly establish consumer products using its technology."
One thing that separates Waze from many startups is its ability to convince investors it can make money, Wieser told the E-Commerce Times.
"The company launched an advertising platform late last year and has already established advertiser relationships with the likes of Taco Bell," he noted. "Towards that end, we take comfort in the notion that Waze has already been setting itself up as a commercially oriented entity."
If Waze comes with that steady revenue stream in addition to the benefits from its social mapping platform, the $1.3 billion price tag seems like a steal, said Tsou.
"I am shocked to hear about the potential purchase price," he added. "Even just Waze's real-time data can help Google Maps a lot. It seems too good to be true."