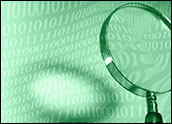 When your company name is already synonymous with "search the Internet," it's safe to say you're king of that realm. Further proof that Google tops the heap of search engines came Tuesday, as comScore Networks reported the company increased its share of the U.S. Web search pie by 0.4 percent last month.
The increase means Google enjoyed a 47.3 percent share of the market in December, comScore said, up from its 46.9 percent share in November.
The report also has some good news for Google's closest competitor, Yahoo, which saw a 0.3 percent month-to-month increase. Yahoo, which was the search engine of choice 28.2 percent of the time in November, edged up to 28.5 percent last month, said comScore.
Web searchers relied on Google for 3.2 billion searches during the month and on Yahoo for 1.9 billion, noted the research firm.
Then There's Microsoft
While Google and Yahoo seem to be doing plenty right, the same might not hold true for third-ranking Microsoft. The comScore report shows MSN/Microsoft's share slid 0.5 percent; it claimed 10.5 percent by December's end.
Ask.com's position also slid slightly. The company, owned by IAC/InterActive, owned 5.4 percent of the market in December, down by 0.1 percent, according to the report.
Reston, Va.-based comScore uses proprietary technology to measure Internet use trends.
"This capability is based on a massive, global cross-section of more than 2 million consumers who have given comScore permission to confidentially capture their browsing and transaction behavior, including online and offline purchasing," the firm explained.
The comScore measurements suggest why many of us now say "Google it" instead of "Yahoo it" or "see what you can find on MSN about it": In 16 of the past 17 months, Google widened its lead for searches in the United States.
So, what is it about Google that made it so dominating? In a September report issued by Forrester Research, analyst Charlene Li suggested it was Google's ability to capitalize on younger searchers' desire for a simple, open door to the Web.
"Older generations preferred AOL's manicured reinterpretation of the Web to the unrestricted Internet," wrote Li. "But Gen Yers crave a functional and authentic online experience. They want gritty peer-created content or hidden Web gems — and Google provides their way of finding it."
Li referred to Google's design as pleasingly "no frills."
A (Very) Temporary Slide
The one month Google experienced a decline was in July, when it slipped a full percentage point in the comScore tally.
However, Google was quick to bounce back, gaining 0.4 percent of the market share in August. It fully made up the loss in September when it gained 1 percent of the share over the August level.
Internet searching as a whole was on the rise last month, the comScore data showed. "Americans conducted 6.7 billion searches online in December, up 1 percent versus November," according to the report. "Annual growth rates in search query volume remained strong with a 30 percent increase since the same month a year ago."
The November/December figures are heavily impacted by the holidays, said Erin Hunter, senior vice president, media and entertainment solutions, at comScore Networks.
"A lot of December is related to shopping and how well integrated [a search engine is] into the shopping process," she told the E-Commerce Times. "As with all Internet activity, there is a significant amount of seasonal variability. … You definitely see seasonality."
Hunter declined to comment on which of the search engines appears to be more successful at capturing the seasonal business.