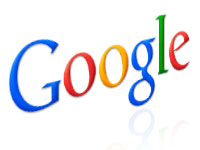 Google on Wednesday unveiled Google Play Music All Access, a US$9.99 per month subscription streaming music service that allows users to discover and curate music on the company's platform.
The company announced All Access at the keynote of this year's I/O Developer's Conference, its annual gathering where it often publicly launches new hardware, software and product applications to an eager crowd. Chris Yerga, a member of Google's Android team, called the music subscription service "radio without rules."
All Access takes music from both users' libraries and from the millions of tracks within Google Play Music for its streaming services. The feature can be as interactive as anyone wants, Yerga said.
Users can access those music libraries to make their own playlists, or they could choose any song and turn it into a streaming radio station. Listeners can also tune in to playlists curated by Google's music experts, or browse through featured content, personal recommendations and new music to discover content.
That focus on catering to different user tastes and moods — whether it's customizing a perfect playlist or just sitting back and enjoying some tunes — is exactly what music consumers have been asking for even before the dawn of digital media, said John Lund, president of The Lund Consultants to Broadcast and Lund Media Research.
"Listeners have been telling us for decades that they'd like to be able to influence the music we play," he told the E-Commerce Times. "Consumers are all about control, customization and convenience. So what do we in radio do? Give our listeners that control, or feeling of that control and influence."
Google has been working on building out its next generation of music services for a while. Earlier in the year, Google reportedly signed a deal with Warner Music Group to bolster its content library. Now, the company has also scored deals with the two remaining major record labels, Universal Music Group and Sony Music Entertainment, according to a report from the Verge.
All Access works on both mobile devices and through a Web browser. It will be available in the U.S. starting Wednesday for $9.99 per month, with a free 30-day trial period. If users start the trial by June 30, they'll pay $7.99 per month.
Google did not respond to our request to comment for this story.
Room for a Newcomer
Google is entering a space where Apple's iTunes, Pandora and Spotify have already made a mark, but that doesn't mean it can't shake up the field a little, said Mark Mulligan, media and technology analyst at MIDiA Consulting.
"We are still in a relatively early stage of the streaming market and there is a lot of room for growth," he told the E-Commerce Times.
In many ways, Google could be the ideal company to come in and drive that growth, Mulligan said. It's an industry where accumulating quality content is a key to success, which is the toughest part of the job for smaller companies like Spotify when they are starting out. Unlike a newcomer, Google doesn't have to prove to content providers that it can acquire that content.
"Google has fantastic assets at their disposal and if they could combine them, they would be a world beater," he noted. "What appeals to the labels about Google is its vast reach and scale. They see Google as the company that can take subscriptions to the mainstream."
Driving Revenue
Convincing major labels to partner with Google is only part of the challenge, Mulligan added. Unlike Apple's consumers, who have payment information stored within iTunes and are accustomed to shelling out a few dollars for digital content, part of Google's promotion behind its Android platform has been that is free and open. That's likely the reason Google is charging for the service.
"Google's consumer base is all built around free," he said. "Its music download store hasn't exactly set the world alight yet. Apple, on the other hand, has the largest single addressable audience of paid content consumers in the globe. Apple is much more likely to drive a surge in paid subscriptions."
The two tech giants have seen similar dynamics play out within their app stores. A recent report from Canalysshowed that although Google Play had 51 percent of the downloads among the major app stores during the first three months of the year — the largest share — Apple still outearned Google. Its App Store accounted for about 74 percent of the total revenue from the $2.2 billion that the top four app stores collectively earned during the quarter. Google Play accounted for about 18 percent of that revenue.
Still, with the paid subscription service and its resources in the tech space, Google has the platforms to drive revenue in the digital content space, said Mulligan. For instance, a Motorola music handset with 18 months of free service built in, fully integrated with YouTube and Google+, could help get customers on board with the service. However, it doesn't look like Google is going there yet.
"It is highly unlikely Google can join those organization dots," he said. "Google is becoming to digital music what Microsoft was during the last decade — the vast behemoth that everyone expects to eventually sew the market, but never quite manages to get over its internal silos to do so. That's not to say Google won't be a success, but I don't see it as being a game changer. Not yet, anyway."