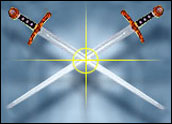 Attorneys General from 36 states have written to Google CEO Larry Page expressing deep concerns over the company's privacy terms.
Google's new privacy policy, which permits greater information sharing among its products, should allow consumers to opt in, the attorneys general maintain. Besides lacking an opt-in mechanism, the policy also fails to provide a meaningful opt-out option, they say.
The policy is scheduled to go into effect on March 1.
The sharply worded letter calls the policy "troubling" and accuses Google of invading consumer privacy by automatically sharing personal information.
"It rings hollow to call their ability to exit the Google products ecosystem a 'choice' in an Internet economy where the clear majority of all Internet users use — and frequently rely on — at least one Google product on a regular basis," the letter says.
The National Association of Attorneys General did not respond to our request for further details.
Countdown to March 1
Google has so far shown little inclination to heed critics of its new privacy policy.
"Our updated Privacy Policy will make our privacy practices easier to understand, and it reflects our desire to create a seamless experience for our signed-in users," the company said in a statement provided to the E-Commerce Times by spokesperson Chris Gaither.
"We've undertaken the most extensive notification effort in Google's history, and we're continuing to offer choice and control over how people use our services. Of course we are happy to discuss this approach with regulators globally," Google said.
It is doubtful that this pushback from the attorneys general will change Google's course, predicted Darren Hayes, a professor at Pace University's Seidenberg School of Computer Science and Information Systems.
"Google has shown thus far that it is not easily persuaded to change its policies on privacy," he told the E-Commerce Times.
The company only makes the concessions it is forced to — usually after a government agency such as the Federal Trade Commission weighs in on a particular issue, Hayes observed.
No Substantive Concerns
From Google's perspective, it has no reason to make changes based on the AGs' letter, according to Ryan Radia, an analyst with the Competitive Enterprise Institute.
It does not raise any substantive concerns, he told the E-Commerce Times. "This letter is pure saber rattling by the attorneys general. The notion that Google would change its forthcoming privacy policy in response to this letter is far-fetched."
The AGs didn't raise issues that are of legitimate concern to privacy advocates, such as reports that Google circumvents a mechanism in the Safari browser to disable tracking, Radia pointed out, "which makes it sound as though they aren't well informed about the true concerns."
A Non Issue
The fuss over Google's privacy policy has been grossly overblown because the company is not collecting new data under the change, Radia said. In addition, it has gone out of its way to educate consumers about the new terms.
"Right now in this country, a company can change its privacy policy and if it notifies consumers in a transparent manner it has done nothing wrong," said Radia. "Based on that, there is no articulable privacy risk with Google's new policy, and the AG letter doesn't explain one."
Online Consumer Bill of Rights
Google probably is more focused on Obama administration's proposed online consumer bill of rights.
"If that proposal is put into law as currently worded, it will have a significant impact on Google and Facebook — it could change their entire business model," Hayes said. "Certainly, it will be fiercely fought and lobbied against by Google and these companies."
Another potential legal risk to Google is the online privacy legislation being considered in the European Union, he added, which could drastically impact U.S. companies operating there. The state AGs, in other words, are at the bottom of a long list of Google's concerns right now.