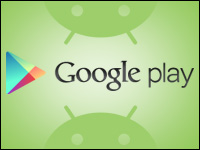 Google on Wednesday unveiled Newsstand, a new Android app in its Google Play store that's designed to collect and present the user's favorite news sources in a single place.
Readers can subscribe to a host of magazines, newspapers, blogs and news sites. The app formats and optimizes the content so readers can navigate the articles, images and video with finger swipes. Other features let users access the articles when offline and bookmark them to read later.
"Google Play is all about bringing you great content on your phone and tablet," said Mussie Shore, product manager for Google Play Newsstand. "No matter what your interests, there's something for everyone in Newsstand."
Diverse Content
There are some 1,900 free and paid full-length publications that can be subscribed to or followed using Newsstand, including The Australian, The Financial Times, the Los Angeles Times, the National Post, The New York Times and The Wall Street Journal.
Available magazines include Better Homes and Gardens, The Economist, Esquire, Fast Company, Forbes, Game Informer, The New Yorker, Rolling Stone, Vanity Fair and Wired.
Popular blogs can be accessed as well, including Apartment Therapy, Colossal, Cool Hunting, Flavorpill, Saveur Daily, TMZ and The Verge. Users can also go directly to news sites such as ABC, Reuters, NPR and CNET.
The access and subscription terms differ from publication to publication, many of which have developed their own cost models for online access to their content. In the case of The New York Times, a special is under way to mark the launch whereby the publication has raised the article limit to 15 articles a day for non-subscribers using Newsstand through Jan. 5.
Filling a Void
For Android users who consider themselves newshounds, the app is a nice addition to the Android family. Depending on how it evolves, the app might also fill a void left by the discontinuation of Google Reader, predicted Usman Malik, who runs technology news aggregator site knowtifier.com.
"Google could possibly bring Google Reader back and integrate it into Newsstand so that you can subscribe to newspapers and RSS feeds in the same app," Malik told the E-Commerce Times.
For Google itself, though, Newsstand is an essential component of the company's goal of pushing Android deeper and deeper onto mobile devices and tablets.
'A Vital Move'
"This definitely is a vital move for Google because they will finally have a streamlined solution to allow Android users to access content without needing a third-party app," Charles Costa, director of High Tech Realm, told the E-Commerce Times.
Costa pointed to Apple's iTunes ecosystem when the iPod came out several years ago; the convenience of a hardware-software solution was a hands-down winner, he said.
That desire for convenience is still there, albeit in different forms, he pointed out.
"I'm sure that the integration with Google Play is going to lead to upsells of additional content across the Google ecosystem," Costa said.
Catering to Publishers
Newsstand will also prove to be a winner with publishers, predicted Rich Hanley, associate professor and director of the graduate journalism program at Quinnipiac University.
"It works with paywalls that companies are increasingly installing and are pinning their future on," Hanley explained. "That gives the app an edge over Flipboard, which will need to accelerate its functionality development to work seamlessly with content providers whose material is stuffed behind subscription barriers."