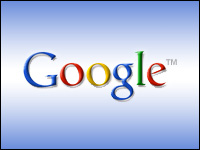 Google has filed a federal suit against the U.S. Department of the Interior, alleging that the agency inappropriately favored Microsoft as it crafted the requirements for a messaging platform it wanted to procure.
The suit, which seeks to have DoI conduct a competitive procurement process for the contract, is valued at US$59 million over five years. It is viewed as a shot across the bow from Google, aimed both at Microsoft and at government agencies in the market for software.
DoI is seeking a messaging platform that will replace the handful of messaging applications it currently maintains for its employee base.
Filed in the U.S. Court of Federal Claims, the suit alleges that the request for quotations specifically called for the platform to be part of the Microsoft Business Productivity Online Suite. By extension, this requirement automatically excluded Google Apps and its partner reseller, Onix Networking, which filed the federal suit with Google.
The suit was preceded by a complaint Google filed with the Interior Department in September.
Microsoft and Google did not respond to the E-Commerce Times' requests for comment by press time. The Department of Interior declined to comment.
Positioning Strategy
For a company of Google's size, $59 million is not a huge sum, observed Scott Testa, a business professor at Cabrini College.
Google's suit is a strategic move designed to give governments in all jurisdictions notice that it is watching bid requirements very closely, he told the E-Commerce Times — and that it won't stand by if it feels Microsoft is unduly favored.
It wouldn't be surprising if Microsoft were to make a counter move of its own — perhaps when Google wins or appears to be winning a lucrative contract, Testa suggested.
"Microsoft derives so much of its profit off of Office and email," he noted. "With Google looking to take a piece of this market, you can expect this is going to be a long bar fight."
Security Questions
It may be that there is more to this issue than Google's claim that DoI wanted to stick with a platform on which it had already standardized. The Department of Interior had questions about Google's security, according to published reports.
It's typical in government contracts for an agency to specify a certain requirement for security and then objectively rate an application to see how it compares to the competition, said Christopher M. Collins, an attorney with Vanderpool, Frostick & Nishanian, who has represented vendors in many such transactions.
"If it is the determination of the contract board that reviewed the proposal that the vendor in question has inadequate security, it will deduct points from the proposal," Collins told the E-Commerce Times.
There is some allowance for a "fudge factor" to get the government the best value for its dollars, he said, "so sometimes a technically responsive proposal that is higher-cost can be deemed the winner. However, if the bid is technically deficient, it cannot be awarded the contract no matter what the cost."
In short, even if Google were allowed to move forward and bid for the project, it might not get the contract, noted Collins.
Tricky Business
Obtaining government contracts in the present market is a tricky process, and the government — like any customer — can evaluate or otherwise kick the tires of the products desired, Washington technology attorney Raymond Van Dyke told the E-Commerce Times.
In this case, it appears that "the Department of the Interior found that Microsoft's products were more stable and flexible for the intended use," he said.
Suits targeting government procurement language and agency bidding processes are less common than they were 10 or so years ago, but they are still brought, Collins said, "especially when there are big players likeGoogle or SAIC or General Dynamics involved."
By requesting a recompete process, he speculated, Google may be hoping to plug the security issue.