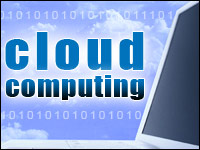 Part 1 of this three-part series discusses the promise cloud computing holds for federal agencies to drastically cut costs while boosting performance and improving services. Part 2 explores the current governmental strategies for achieving broad-based adoption of cloud services.
The allure of utilizing the latest advance in information technology — cloud computing — is that cloud applications will greatly increase efficiency and reduce IT costs. The U.S. government, which spends upwards of US$80 billion per year on information technology, clearly presents a big opportunity for cloud applications.
By some estimates, nearly 40 percent of annual federal IT spending — some $32 billion — is for infrastructure operations, the component of IT use that embraces cloud technology. In order to gain future efficiencies on current IT operations by using the cloud, federal IT managers will have to make some significant front-end investments. In addition, as these agencies gain experience with the cloud, they will find new uses for the technology going forward.
Market estimates of the potential for federal cloud investments differ, but that hasn't stopped IT vendors from positioning themselves to gain a piece of the federal cloud business.
"We see spending for Cloud computing at the federal level growing from approximately $420 million in fiscal 2010 to $1.4 billion in fiscal 2015," Deniece Peterson, industry analyst at INPUT, told the E-Commerce Times.
"It is hard to give precise estimates," said Dan Burton, senior vice president for global public policy at Salesforce.com, "but there is no question that the government cloud market is a multibillion dollar opportunity and growing dramatically."
Diverse and Undefined
While the sheer potential value of federal cloud investments is impressive, vendors will still have to work hard to get the business. This is largely due to a diversity of applications and the somewhat undefined shape of the government market.
For example, there is the question of how federal agencies see the scope of useful applications for cloud computing.
"The cloud is just as relevant for government as for other sectors," Burton told the E-Commerce Times. "Government has the same need for customer relationship management applications, collaboration, customer service centers, case management solutions and software development. And much like the private sector, all of these functions within government can be managed easily and at much lower cost in the cloud."
Initially, government managers may utilize cloud technology for more prosaic and routine functions. That's because cloud solutions have the potential to save agencies money for standard commodity-type services such as storage, hosting of common applications, and quick server availability.
However, "the cloud is less effective at saving money when an agency requires highly customized applications," Shawn McCarthy, research director for IDC government insights, told the E-Commerce Times.
An important consideration is the role played by "public" and "private" cloud offerings. A public cloud service is one that is made available to the general public by a provider selling cloud computing capability to a broad market. It exists as an external mechanism for users and is the more commonly referenced type of cloud, mainly because it matches the general accessibility of the Internet.
However, a private cloud is operated solely by one organization and is shared by its various sub-parts. "For particularly large organizations — such as the federal government or a large Internet service company like Google or Microsoft — many of the benefits of cloud computing can be realized with a private model," said Gregory Ganger, a computer engineer at Carnegie Mellon University, at a July House committee hearing on federal cloud computing.
"For such organizations, the economies of scale and aggregation are sufficiently present without sharing externally, because of their many sizable sub-organizations," he explained.
"Cloud solutions fall into two camps, public and private," noted IDC's McCarthy. "The difference is that private is dedicated specifically to a private set of customers in a more tightly controlled environment. While some public cloud solutions have gained traction in government offices, by far the vast majority of solutions for government will be private cloud systems."
Vendors that have marketed servers and other IT equipment, as well as software and programming providers, will find a different kind of marketplace in dealing with the government conversions to the cloud. Many will have to reshape their marketing strategies, as agencies dispense with owning their own systems and start to "rent" capability from either public or private cloud providers.
"While cloud computing will increase in adoption, the government is not ready as yet for a large-scale transition to cloud technology. If and when that time comes, much of the government will build their own cloud environments, which requires the hardware and software offered by traditional IT vendors," said INPUT's Peterson.
There will definitely be a shift in some low risk areas such as email, collaboration and case management to external cloud mechanisms, but it's likely that more mission-critical computing will remain in-house, she added.
"Those companies that embrace the multitenant architecture and business model that are inherent to cloud computing will win," predicted Salesforce's Burton. "Those that try to repackage traditional single-tenant, hosted applications and rebrand them as 'cloud solutions' will lose."
Google, which introduced its "Apps for Government" cloud-oriented program this summer, is confident that its basic capability will be a plus.
"We're a company born on the Web, and that experience gives us an advantage in the cloud computing innovation space," Mike Bradshaw, director of Google Federal, told the E-Commerce Times.
"The big winners should be the IT service providers and the systems integrators. They are the ones most likely to put together powerful cloud solutions which they can offer as utility computing to government agencies," commented IDC's McCarthy. "But software companies are likely to counter this by offering their own cloud solutions, effectively trying to bypass some systems integrators. It's not yet clear which approach will win in the long run.
"Actually, cloud solutions may take off faster in the states than at the federal level," he noted. "States have very similar IT needs, and because of this, a cloud solution provider who creates a service for one state can easily adapt it for other states."
GSA Seeks to Spur Cloud Adoption
The initiative for adopting the cloud is largely being driven by two high-profile organizations. One is the Office of E-Government and Information Technology, which is directed by Federal Information Officer Vivek Kundra. The other is the General Services Administration (GSA), which is responsible for coordinating the federal cloud computing effort in key areas such as security, standards and acquisition.
For IT vendors, GSA is the organization to watch. In order to speed up cloud adoption, GSA launched a procurement program that will enhance the ability of federal agencies to actually enter into cloud contracts with vendors. GSA initiated a blanket purchase agreement mechanism under which multiple vendors will be selected to provide cloud services throughout the government.
The blanket contract approach will enable agencies to take advantage of a standard contracting mechanism through GSA rather than going through more time-consuming procurement procedures on their own.
Vendors receiving the awards will have the ability to team with various IT providers and subcontractors, so there should be ample opportunity for participation in federal cloud computing by many commercial providers. Under Infrastructure as a Service contracts, GSA is initially seeking capabilities in three critical areas: cloud storage, Web hosting services, and virtual machines. GSA accepted proposals through June 30, and it hopes to award the contracts soon so that agencies can begin contracting for cloud services by the end of the year.
As a result of the government's conversion to cloud computing, there may be some changes in the competitive environment among IT vendors. However, "the real winners," said Google's Bradshaw, "are federal agencies who will be able to take advantage of the multiple benefits offered by cloud computing."