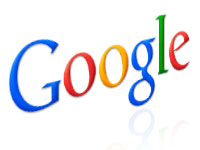 Google is adding its voice to a chorus of opposition to a proposal to update the International Telecommunication Union treaty in a way that could give governments more power to restrict the flow of information online.
Next week, members of the ITU — the UN organization that oversees international communication policy — will gather in Dubai for the World Conference on International Telecommunications. While there, they will review proposals to refresh the International Telecommunications Regulations treaty, which hasn't been updated since 1988.
Since the treaty's ratification, the industry has witnessed the birth of the Internet, smartphones and tablets, and a massive growth in global telecommunication. With that has come increased concern about how public bodies can create and enforce regulations on privacy, security and access to information in the new digital age.
Some of the proposed changes would give the ITU more power to regulate the flow of information, in turn giving the global organization the ability to censor speech or block the release of public information. Google recently launched a campaign that urges its users to promote a "free and open Internet," claiming a free and open world depends on it.
Additionally, consumer advocacy and digital rights groups from more than 55 countries have signed an international unity statement in opposition to changes that would limit online freedom, according to the Center for Democracy and Technology.
Threat to Revenue Streams
If the changes that Google and its counterparts fear were to pass, it could result in a radical change in the way the company conducts business. Both Google and its users pay to access the Internet.
A company such as Google, with multiple properties such as YouTube and Gmail that consumers access millions of times per day, does not have to pay more (besides buying more bandwidth) to allow its users to do so.
A proposed change to that model, then, could mean a dramatic switch in the way Google drives revenue, said Derek E. Bambauer, associate professor of law at the University of Arizona College of Law.
"Internet Service Providers and even some governments would like to impose tariffs on companies whose content takes up more bandwidth on their networks," Bambauer told the E-Commerce Times. "Google and other content providers naturally oppose that, arguing that the companies are already compensated at both ends of the connection."
That could ultimately come out of the consumer's pocket, either directly or indirectly, said Emma Llanso, policy counsel for the Center for Democracy & Technology.
"Switching to a sending-party-network-pays model would require implementing a complicated and costly system to charge for delivering content, costs that would get passed on to online content providers and, ultimately, users," she told the E-Commerce Times.
In addition to rising costs, having one international ruling body could take away many of the freedoms that come with open Internet access, said Llanso, even if that's not the stated goal of the ITU.
"I think the concerns are not so much that there will be proposals that explicitly call for governments to limit free expression, but rather that there will be proposals couched in language of security or preventing fraud that will give governments the cover of international law to restrict access to communications and online content," she pointed out.
Won't Get the Green Light
Those are all valid concerns, both for companies that want to protect their online assets and those worried about rise in Internet censorships, said Jonathan Aronson, professor of Communication and International Relations at the University of Southern California. Still, they don't have to worry about those rights being violated from a treaty that emerges from the upcoming conference in Dubai.
"There's not a chance in hell that a proposal that limits access to information would pass," he told the E-Commerce Times.
Even if a proposal got the backing of countries such as China and Russia, any treaty would need the full backing of all the ITU's major players, said Sarah Parks, ITU spokesperson. The conference is more of a forum to discuss ideas about changing the state of international telecommunications rather than a place for bullying other members into signing a treaty in which they don't believe, she pointed out.
"These conferences are extremely consensus-oriented," she told the E-Commerce Times. "There are some proposals out there that introduce a radical approach, but any proposal would have to be overwhelmingly supported to pass. You don't need much opposition — even just five or six people saying it's ridiculous — and it would be dropped. In an industry that is so inter-operated, like telecommunications, people understand there is no point in trying to negotiate something that won't make it past discussion."
That's not to say both the backers and opponents of change to the treaty aren't raising a good point about the need for such discussion, Aronson pointed out.
"There does need to be some progress in global governance," Aronson noted, "but I don't think the ITU is the right place for that."