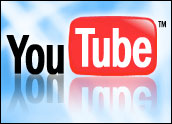 YouTube's attorneys have sent a cease-and-desist letter to YouTube-mp3 demanding that it stop allowing users to extract audio clips from YouTube videos in order to copy them onto personal devices.
YouTube-mp3 is a highly user-friendly service. All a user must do is enter a video's URL, and the audio is generated within moments. That process is the main reason for being for these sites.
The letter, which was seen and reported by TorrentFreak, gives YouTube-mp3 seven days to comply. In the meantime, Youtube-mp3 contends its servers have been blocked by Google.
Streaming Only
There is little doubt that YouTube-mp3 is in violation of Google's Terms of Service for YouTube, which explicity state that users must agree not to alter or modify any part of the service, which extracting the audio portion from the video would seem to do.
Indeed, Harris Cohen, associate product counsel at YouTube, was specific about the issues Google has with the site, according to TorrentFreak: YouTube content is to be only streamed and not downloaded.
Furthermore, separating the audio or video components of a YouTube video via the YouTube API is prohibited, he said, as is externally storing that content.
Why Now?
While Google is clearly within its rights to press its case against the site, what is not clear is why is it doing so now.
Google hasn't given specific reasons for its actions, other than it has always taken violations of its Terms of Service seriously and will continue to enforce these Terms of Service against sites that violate them.
A Change in Tactics
Google/YouTube have always been fairly responsive to takedown requests submitted by intellectual property rights-holders, enforcing their Terms of Service on their own site, Robert Tyler, a partner with McGuireWoods, told the E-Commerce Times.
"What's new and interesting here is that Google is now reaching out to stop the distribution of content from its site, and it's tempting to think they are acting more like a content owner," he said. Even that explanation, though, is likely not the entire story, Tyler continued.
"Rather, I suspect that Google is reacting to concerns of the significant constituency of content providers, who are much less likely to upload to YouTube — making YouTube a much less attractive online destination — if their content can be downloaded and distributed without limitation," he explained.
This says more about the influence of content owners than it does Google's desire to act as copyright police, he added.
YouTube-mp3 did not respond to our request to comment for this story.