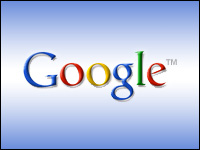 Google has agreed to a US$500 million settlement with the U.S. Department of Justice for allowing online Canadian pharmacies to place ads through its AdWords program targeting consumers in the United States.
The ads resulted in the illegal importation of controlled and non-controlled prescription drugs into the U.S., according to the Justice Department. Neither the DoJ nor Google responded to the E-Commerce Times' request for comment in time for publication.
The $500 million fine was one of the largest ever in the U.S. It was based on the gross revenue received by Google from the Canadian pharmacies' ad campaigns, plus gross revenue generated by Canadian pharmacies from their sales to U.S. consumers.
Little Guidance
The laws used to prosecute Google — the Federal Food, Drug and Cosmetic Act and the Controlled Substances Act — were not specifically aimed at the online channel. It just happened that is how the pharmaceutical drugs found their way from distributor to consumer.
However, even legitimate pharmaceutical marketing by U.S. drug makers to U.S. consumers can be fraught with peril, especially when the marketing takes place online. The regulatory agencies have been slow to provide definitive guidelines regarding what is acceptable for online marketing in this space. The end result sometimes is that a drug maker will launch a campaign and then be informed it has violated a particular regulation.
For example, last year there were media reports about a warning that the U.S. Food and Drug Administration gave Novartis Pharmaceuticals about a Facebook Share button that promoted a cancer-fighting drug. The FDA said the button violated its requirements to disclose side effects.
The year before that, the FDA's Division of Drug Marketing, Advertising and Communications sent notices to 14 pharmaceutical manufacturers regarding sponsored link ads. Again, the FDA cited the requirement to disclose side effects. In both of these examples, the drug makers reportedly did provide some written explanation about the side effects — the FDA's problem, it seems, was that they weren't immediately visible to the consumer in the online format.
The Dark Side of Online Pharma Ads
However, these incidents are part of the typical give-and-take between regulators and the regulated, especially in an emerging and ever-changing channel such as online advertising.
There is also another, seedier universe of online marketing of prescription drugs in which the merchants clearly follow no safety or health regulations, and their products are just as likely to harm as to help.
Google aids and abets this category of pharma sales as well, John M. Simpson, director of Consumer Watchdog's Privacy Project, told the E-Commerce Times.
"Google has to take some responsibility for all of this instead of turning a blind eye because AdWords is so lucrative," he told the E-Commerce Times.
It is not just pharma advertising either, he added.
"Financial products, such as inappropriate mortgages, are ubiquitous on AdWords."
A $500 million settlement, he said, may just be enough to get Google's attention and introduce more controls into its AdWords system across all subject categories, not just pharma.