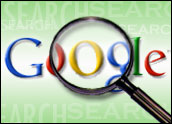 Google continues to win the battle for Internet search dominance, according to the latest findings of Web traffic measurement firm comScore.
The Reston, Va.-based Internet metrics company said its July numbers show Google leading the field of what it considers the top five search engines. According to comScore, Google snagged a 55.2 percent share of searches conducted with all five engines.
Coming in a distant second was Yahoo with 23.5 percent, followed by Microsoft at 12.3 percent, Ask.com at 4.7 percent, and Time Warner Network (AOL) with 4.4 percent, said comScore.
Gaining Yearly
The fact that Google is at the top of the search engine list is nothing new. ComScore's figures show Google gained significant share during the year, moving from 46.2 percent in July 2006 to this year's 55.2 percent.
Yahoo had the opposite luck. Its July share of the search pie represented a decrease of more than 6 percent from its score of 29.8 percent a year ago.
Google handled nearly 5.5 billion search queries in July, while Yahoo fielded about 2.3 billion and Microsoft responded to about 1.2 billion, said comScore. In July 2006, Google handled about 3.3 billion searches, meaning its total number of monthly searches grew 64 percent.
Of all the search engines, the only one to experience a decrease in year-to-year numbers was Time Warner (AOL), which, according to comScore, had 0.9 percent fewer searches this July than it did in July 2006.
New Measurement Tools
comScore also announced it has a new way of measuring search. The new system, called qSearch 2.0, takes into account the fact that searches are now often conducted from within Web sites instead of just through search engines.
"Previously, the search universe was defined as searches occurring at the major Web search engines," explained comScore. "With search becoming a more ubiquitous activity across the Web, comScore is expanding the market view of the search universe to encompass other searches that occur on the Internet."
The company's metrics still will include the five major U.S. search engines, but also will include the top 50 sites worldwide where search activity is taking place. The list includes sites such as MySpace, Baidu and Naver, noted comScore.
The new qSearch 2.0 also takes into account major "vertical" search sites, such as eBay, Amazon and Expedia.
Additionally, so-called "partner search," defined by comScore as "searches initiated at partner sites that redirect the visitor to a search engine site," are being measured. So are "cross-channel" searches, where searchers use more than one search tab, including Web, images and news, for a single search term.
The company said it is also including local searches — of maps, directions and local directory listings — and will include in its reports worldwide search results that take into account activity in the U.S., Canada, Mexico, the UK, France, Germany, Japan, China and Korea, with additional countries to follow.
The Need for Change
In announcing qSearch 2.0, comScore's Senior Vice President of Search Solutions James Lamberti said the change is a reaction to "the continued evolution of the search market," noting it became clear to comScore that "there is a need to expand the way we think about search … by including all forms of search that are being monetized currently or could be monetized in the future."
comScore did a smart thing in revising its measurement methods, said search expert Kevin Lee, executive chairman and cofounder of Didit, a search marketing company. The days of using only search engines to find material on the Web are long gone, he noted.
"ComScore's expansion of the definition of search makes sense," Lee told the E-Commerce Times. "Search doesn't just occur in the major search engines and the new qSearch product takes a broader view."
Even with that broader view, Google dominates, a fact not missed by Lee.
"Google continues to leverage their brand which has become synonymous with search," he commented. "They continue to be the engine to beat."