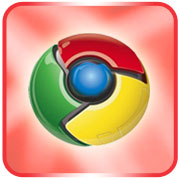 Google has become the subject of a series of withering articles calling it out for violating its own advertising policies. The company reportedly has run sponsored marketing ads for its Chrome browser using techniques that last year's Panda algorithm change was designed to prohibit.
The paid sponsorships apparently resulted from a misunderstanding between Google and its marketing company, Unruly Media. Google said in a statement that it never agreed to anything more than standard online ads.
Google did not respond to our request for further details.
Mud on Its Face
The incident has the potential to become highly embarrassing for Google. Through much of 2011, the search engine kept the SEO community on its toes with numerous — and very significant — changes to its search algorithm. A major one was its so-called Panda update in February, which it tweaked throughout the year.
The changes — which took aim at low-quality content, such as paid sponsorships — hurt a number of publishers, in some cases halving Web traffic to their pages. Those that were able to recover only did so through strenuous efforts, including rebuilding websites and refreshing content more frequently.
Under the rules Google has laid out, low-quality posts need to be coded with a "nofollow" link that prevents sites from improving their search rankings by publishing shoddy content. Google's own ads for Chrome — which appeared on more than 400 pages, according to Search Engine Land — reportedly did not include this link.
Still Downtime, PR-Wise
The timing of this incident is fortunate for Google, David Johnson, principal of Strategic Vision, told the E-Commerce Times. "Right now, the general public is not paying attention to anything. This is not going to be a major debacle."
Of course, the general public is not sensitive to the issues that have been unfolding in the search community over the past year, he acknowledged. Still, the attention of many people in the SEO space may be lax right now as well.
"For a lot of people, by the time they dig through their desk and start focusing on this event, it will be old news," said Johnson.
For those who are paying attention, though, there is no getting around it. "This issue will cause a heightened resentment of Google, even though it claims it was a mistake," he added.
Blaming a PR agency is standard operating procedure for any company caught doing something embarrassing, Johnson noted.
Shades of Hypocrisy
This will be a hard issue for the SEO community to forget, Israel Mirsky EVP of emerging media and technology at Porter Novelli, told the E-Commerce Times.
"What Google has done, accidentally or not, is create a campaign that goes against everything it says must not be done in search," he pointed out.
"Basically, what this has done is give its detractors the ability to say, 'look Google really is evil,'" said Mirsky.
In the end, though, Google will emerge relatively unscathed — especially if the offending sponsored posts do not reappear, he predicted.
"Google is too important to search to be avoided," Mirsky said.
An Interesting Possibility
This incident holds out the interesting and — speaking of evil — malicious possibility of companies trying something similar on behalf of competitors, suggested Mirsky.
"This would be the worst of black hat techniques, but if the ads were that easy to place without Google's knowledge, then theoretically it could be done with another company that would like to see a competitor fall in the Google rankings."