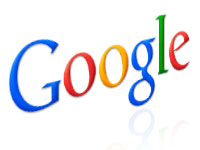 Google wowed analysts and shareholders with its fourth-quarter earnings released on Tuesday. The search engine giant reported consolidated revenues of US$14.42 billion for the quarter ending Dec. 31 — an increase of 36 percent compared with the fourth quarter of 2011.
Its GAAP net income, including a net loss from discontinued operations, was $2.89 billion, compared with $2.71 billion in the fourth quarter of 2011. Non-GAAP net income was $3.57 billion, compared with $3.13 billion.
The comparisons between 2011 and 2012 are not exactly apples-to-apples, Andreas Scherer, managing partner of Salto Partners, told the E-Commerce Times. Google's earnings report for Q4 2012 includes Motorola Mobility, which Google didn't own in that same period in 2011.
Also, Google recently sold the Motorola business unit that makes TV boxes, he pointed out. "Had Google included Motorola Home, it would have been able to report revenues of $15.24 billion."
A Growth Story
Google's earnings clearly exceeded analyst expectations, Scherer said. "Google reported $10.65 a share in net income. This is better than analysts' estimates of $10.47 a share."
There was much for shareholders to like about the earnings report, said Barry Randall, who runs the Crabtree Technology model on Covestor.
The revenue increase reflects a prodigious growth rate for a company doing more than $40 billion in business a year, he noted.
Also significant is the 24 percent increase in total clicks on Google ads, Randall pointed out.
"Both of these figures suggest that Google's core search business remains unthreatened by either current competitors like Microsoft and Yahoo or potential ones, like Facebook," he said.
Google has a strong foundation for international growth, observed Salto's Scherer.
"About 47 percent of Google's revenue comes from the U.S. This is approximately the same picture for the last 10 quarters. As the adoption of e-commerce and mobile phones continues to grow outside the U.S., Google is destined to grow internationally," he explained.
The Low Points
There are some areas of concern for investors in the earnings report, however. Revenue per click declined six percent in Q4 year-over-year. This follows a 15 percent year-over-year decline in the prior quarter, Covestor's Randall said.
Also, traffic acquisition costs continue to increase, rising 25 percent in the fourth quarter — just three percentage points higher than Google's 25 percent gross revenue growth, he noted.
"Google only beat Street earnings expectations because their tax rate in the quarter was unexpectedly low: 18 percent compared with expectations for a 22 percent effective tax rate," Randall said.
While strong overall, the earnings report hints at some weaknesses, Larry Kim, founder and CTO of WordStream, told the E-Commerce Times.
"There was not a lot of data given on the mobile search monetization process. Why?" he asked.
Google+ was not really mentioned much either, Kim noted.
Finally, Google has offered various excuses for the Motorola business, ranging from "it's only been six months" to "we inherited 18 months of product pipeline," he said — but what is the path forward?
'A Beautiful Mess'
The bottom line is that Google's quarter was a beautiful mess, Randall said.
The company beat the Street only because of the lower tax rate, "and yet the immense growth and profitability of Google's core business seems unaffected by other Internet search options," he pointed out.
"Microsoft and Yahoo combined continue to have less than half of Google's 67 percent share in search, and Facebook's new Graph Search was met last week with a giant 'meh,'" observed Randall.
So Google will march on, he concluded — "or perhaps drive on in one of their autonomous cars."