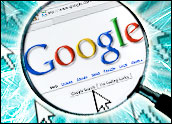 Google has rejected the request of European regulators that it delay the implementation of its new privacy policies to give authorities time to review the changes and ensure that users' data will remain secure.
The European Commission's Article 29 Working Party, an independent body of data privacy regulators, asked Google to hold off on launching its new policies until after the committee could analyze the changes and how they would affect European Internet users.
The new policies, which Google announced in January, are set to go in place in March. They represent a simplification of Google's privacy regulations, according to the company. Google has multiple platforms that harvest user data — Gmail accounts, its social network Google+, YouTube and personalized search history information, among others. The company plans to consolidate that information into a single policy.
Nothing Doing
Google replied Friday that it would not grant the "pause" authorities requested. Google informed users and regulators of the changes well before the scheduled implementation date, the company said, and when it spoke with European officials on Jan. 24, it did not receive any indication that there would be a problem with the policies.
European policy makers weren't the only ones with concerns regarding Google's changing privacy regulations. Members of the Energy and Commerce committees in Washington, D.C., questioned Google policy representatives last Thursday about the new policies, and at least one representative, Mary Bono Mack (R-Calif.), said she wasn't satisfied with the company's responses.
Google and the Article 29 Working Party didn't respond to our requests for comment.
Next Step
Although U.S. lawmakers have often voiced concerns regarding Google's privacy policies, European privacy laws are typically more strict than those of the U.S.
"The rules are stricter in Europe, especially when it comes to giving consent and the ability to opt out. Almost two weeks ago, the European Commission put forth new regulations for privacy protection in the EU, and those rules are much stricter on many points than some of Google's or other rules in the U.S., so it would be strange and weird timing to approve something from Google but then also approve these much stricter guidelines," Janneke Sloetjes, advisor at Bits of Freedom, told the E-Commerce Times.
The European regulators are mostly worried that many users might not realize that changes are being made in the way data is handled — that Google is taking YouTube preferences, for example, to create targeted advertisements to a Gmail page.
"Under EU law, consumers must give their consent before their data can be used by a data controller," Matthew Newman, spokesperson at the Directorate-General for Justice of the European Commission, told the E-Commerce Times. "If they have doubts about how much data is being collected, they can first contact the company to check, and if they are not satisfied, they can file a complaint with the data protection authority in their country."
Now that Google has denied the request to delay the debut of this policy, though, it's unclear how the regulators will respond.
"There's a number of sanctions they may be able to enact, and I'm really curious to see now if they're going to make a strong statement saying what Google is doing is not legal," said Sloetjes.
Smarter Consumer
"The more a company like Google knows about us [users], the more valuable we are," Andrew Keen, author and speaker on technology and media, told the E-Commerce Times. "We are the product, and we're Google's real value. We're the ones building the algorithm. The intelligence of Google's search engine comes from us, so by definition that's not in the public interest, and people need to think about that before they decide what to share online."
However, part of the concern in Europe is that for many users, quitting online sharing and searching is no longer a reasonable option.
"There is always the suggestion of going on a Google-free diet, but questions have been raised at this time if it's even possible anymore," said Sloetjes. "Google has become so widespread over so many different areas that it's tough to have a valid alternative to Google for the heavy Internet user."