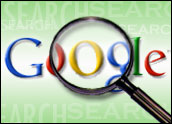 Google has rolled out a mobile-friendly version of its Product Search feature for iPhone and Android-powered devices.
Google Product Search is a search engine that works much as the name indicates: Users type in keywords relevant to what they're seeking — "garnet rings," for instance — and the feature delivers likely prospects from various shopping sites, along with product reviews and ratings.
Google's enhancements are a nod to the change in the way many people are using their cell phones — basically, as mobile desktops. Mobile Product Search would come in handy for someone shopping at a store who had a question about design specs or comparison prices, for example.
More, Please
While Google has acknowledged the market need, it should have gone further, said Michael Boland, senior analyst with the Kelsey Group.
The feature needs to provide more information if Google truly wants to accommodate mobile users, he told the E-Commerce Times.
"All they've done is port over the interface for a smaller screen. They need to go further to refine the functionality for the mobile use case," suggested Boland. "Given that the mobile device goes with you to the store, I expect we'll see more features like 'find it locally,' or a bar code reader that utilizes the scanner rumored to be baked into the next version of the iPhone."
The current version is still useful, Boland said. "You can check reviews, technical specs and the general price range you should expect. But it could be more valuable if it told you where lower prices can be found nearby, and who has what in stock. We're already seeing this from companies like NearbyNow and Krillion who tap into retail point of sale inventory systems."
NearbyNow has an iPhone app for local shopping, and both of these companies feed data into TheFind's iPhone app for local shopping, he said, adding that there's a "great" bar code scanning application for the Android-powered G1 phone called ""ShopSavvy."
Native Apps
"Having everything formatted to be fast and readable on a mobile screen and offering the navigation to match are the key aspects of offering a great mobile experience," Patrick Gilbert, president and CEOof 4SmartPhone, told the E-Commerce Times. "This being said, I also see this Web-based application as an interim step towards the ultimate mobile user experience: a native mobile application, much like Google has already done for its generic search, and Google Maps, for example."
A native product search could have the ability to save searches, he noted, and perhaps utilize the phone's GPS functionality to prompt users when they happened to be near a store offering a special price.