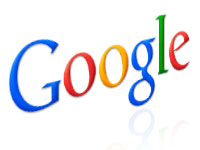 Google may be planning to launch an ambitious brick-and-mortar retail operation to show off its consumer products. The latest rumor emerged over the weekend in 9to5Google, which cited "an extremely reliable source."
Google will open standalone retail stores across the U.S. in time for the holidays, according to the post, to showcase its Nexus tablets, Chromebooks, Glass and other products.
The move would be a big step up from the Chrome Zone or pop-up store concepts Google has experimented with up to now.
The vaunted Apple Store chain, which is among the best-performing in the retail industry on a sales per square foot basis, has set a high bar for competitors.
Microsoft recently opened several retail outlets to show off its wares and plans to expand to 75 stores over the next three years.
The Case for Hands-On Experimentation
When Google launched the Nexus One in 2010, it was ballyhooed as a game-changer. However, consumers were expected to buy the expensive smartphone based only on photos, descriptions and blind faith. They couldn't go to the local T-Mobile store, for example, to try it out first. The lack of a hands-on experience is one reason the first Nexus never gained much traction.
Google may be trying to avoid a repeat of that story line. The company has a number of products in its pipeline that could benefit from hands-on demonstrations, such as Glass. In-store demos might also encourage adoption of its cloud-based services. Many consumers are uncertain what the cloud means and what it has to offer.
Brand Cultivation
Brand-building is probably the biggest reason for Google to enter the brick-and-mortar space, Dan Roche, VP of marketing at TalkPoint, told the E-Commerce Times.
"Despite the Google name being ubiquitous, I don't think the majority of people outside the tech space see them as a hardware creator," he pointed out.
A Google store could be populated with partners' products as well, particularly Samsung's Android devices. It's also possible that Google might partner with carriers to assist customers in setting up service contracts. Though a case could be made for Google going down that path, it would be a mistake, according to Roche.
"I think that it is important for Google to only sell its own hardware products in the store from the start, even if they have a small catalog," he said. "These are high-cost items, and while users are becoming more and more savvy, they will want to touch it, try it and see how it works."
No matter what tactical decisions it makes about the stores, Google likely has more to gain than lose in embarking on a retail undertaking.
"I think Google would be wise and well-advised to launch a store," Paul Levinson, professor of communication and media studies at Fordham University, told the E-Commerce Times.
"Google has the heft to start a store and stick with it through the early phases," he said. "It's definitely worth a try."
Google declined to comment for this story.