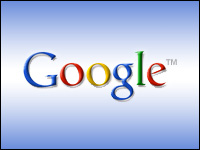 Google is goosing its still-nascent Google Offers with the acquisition of The Dealmap. The startup, which aggregates discounts from a number of daily deal sites, launched a little more than a year ago, and has already gained a following of two million strong.
Google Offers debuted about two months ago and is rolling out on a city-by-city basis. It is currently operational in Bend, Ore., San Francisco and New York.
The Dealmap did not respond to the E-Commerce Times' request to comment for this story.
Google spokesperson Katelin Todhunter-Gerberg provided the E-Commerce Times with a company statement saying Google believes The Dealmap can help it build better products and services for consumers and merchants.
Coincidentally, on the same day Google made its announcement, one of the major players in this space, LivingSocial, announced it is buying TicketMonster, one of the largest online bargain websites in South Korea.
2 Sides of the Same Coin
The acquisitions are seemingly quite different, but in some fundamental respects, they're indicative of the same trend, said BIA/Kelsey analyst Peter Krasilovsky. Namely, the daily deal market is no longer one dimensional, and companies recognize that if they want to compete, they must offer some sort of competitive differentiator.
"Both LivingSocial and Google are trying to get beyond the one-size-fits-all daily deal offering," Krasilovsky told the E-Commerce Times.
In this case, they are approaching this goal via scale and growth (as can be seen from LivingSocial's acquisition) and the incorporation of more personalization into the offers — as with The Dealmap, which has some functionality in this area, Krasilovsky noted.
Other routes to daily deal specialization include real-time offers, niche or vertical categories, as well as quirky twists — for example, a model in which buyers band together to egg on vendors to participate.
Selling Manicures to Men
For Google, better customization and personalization are key to its ability to compete, according to Krasilovsky. "There are too many men right now getting ads for manicures. By acquiring Dealmap Google will be able to more effectively personalizes its ads."
LivingSocial, an entrenched incumbent that is much further along than Google in this industry, is clearly targeting what is the next crop of low-hanging fruit — global markets — with an eye fixed on the company it views as its true competitor.
"International already counts for 54 percent of Groupon's growth," Krasilovsky said, "and it is fast growing. Right now, the daily deal market is a horse race between Groupon and LivingSocial — and to compete, they are going to plant themselves in as many foreign markets as possible."
Growth by Acquisition
Acquisitions in the daily deal space are likely to proliferate, especially considering the number of specialized, smaller players that have sprung up to take advantage of the model's popularity.
It is "evolving into a fractured industry with a few large dominating players and many niche companies," Phil Palazzo, president of Palazzo Advisory, told the E-Commerce Times.
"As this market is relatively new and wide open, Google, LivingSocial, and other competitors continue to aggregate smaller unknowns in order to grow their market share and enhance their services," he pointed out.
Most of these smaller players don't necessarily see themselves as acquisition fodder, however. Instead, they are targeting the same goals as Google and LivingSocial in order to make a mark in this space through differentiation, specialization and customization.
DealPulp.com, for example, offers one daily deal and a collection of flash sale events that are available online and nationwide, Jessica Swain, director of branding and strategy, told the E-Commerce Times.
That "has been our primary differentiator from other daily deal sites," she said.
"Other deal sites are introducing hyper-local offers that can be accessed from a mobile device," Swain noted, adding that "global expansion is a powerful way for a daily deal site to expand its user base and merchant participants.
"As daily deal sites continue to narrow their focus to particular market segments and categories," she concluded, "we believe that we'll see even more differentiation moving forward."