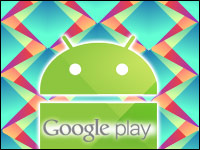 Cord-cutters now have a new option for content-viewing — and possibly a major one at that. Google said Monday it was updating its Google TV platform, allowing users to buy or rent movies, TV shows and music through the Google Play store.
Titles available on Google Play can be searched via its TV & Movies app, which can also recommend shows and movies from live TV, Netflix and Amazon.
Google Throws its Weight Around
Depending on how this is executed, Google's move has the potential to significantly impact the cable and TV industries, independent tech analyst Jeff Kagan told the E-Commerce Times.
Cord-cutters — that is, people who are abandoning their cable subscriptions in favor of accessing content online — already have a number of options available to them. However, because this is Google, this particular option is bound to move to the forefront.
Granted, Google TV has been very much a niche product — in some quarters, considered a flop. Increasingly, though, Google is borrowing from its Android interface to make Google TV seem more familiar to users.
It is also applying a lesson it learned after countless disparate product acquisitions — namely, that users are more likely to use a product if it is integrated with another. In this case, Google TV users will not only be able to buy or rent content directly through the Google Play Store, but also access purchases made on other devices.
Execution Counts
The tech and cable industries have been waiting for Google to move in this direction for at least a year, said Kagan, "but we still won't be able to call this move a success until we see how it is executed.
"Google won't make everything new about the service available in one swoop," he said. "Rather, changes will be introduced in smaller increments, with more announcements still to come, I would guess."
In the bigger picture, though, Google TV's upgrades are already a success, as they are part of a new way of thinking about television, Kagan said.
Ties That Bind
"People are no longer tied to cable companies for content; they are no longer even tied to television sets, because they can watch content on other devices," Kagan pointed out.
Going forward, the biggest consumers of video will be those most likely to limit their paid TV viewing and subscriptions, according to a study released earlier this week by Market Strategies International.
The average cord cutter — or "cord frayer," according to Market Strategies — reported a $42 monthly savings on a cable bill by canceling or downgrading subscriptions and decreasing PPV usage.