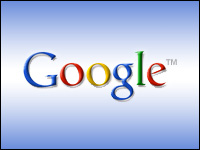 The quarter ending June 30, 2012, was a solid three-month period for Google, despite the global economic turmoil and despite the costs associated with the Motorola acquisition, which closed in May.
The company reported a 35 percent year-on-year increase in revenue to reach US$12.2 billion. Net income reached $2.79 billion, compared with $2.51 billion in the same period in 2011.
Nearly $1.25 billion of the total revenues were contributed by Motorola, noted Andreas Scherer, managing partner with Salto Partners.
That meant Google's organic revenue growth was about 21 percent, "which is still pretty impressive," he told the E-Commerce Times.
A Strong Product Strategy
The other second-quarter highlight for Google was the launch of the Nexus 7 tablet at its I/O conference. That was just one indication that Google's product direction is well lined up with its overall strategic vision for itself, Trip Chowdhry, managing director of equity research for Global Equities Research, told the E-Commerce Times.
"Look at the advancements they have made with mapping technology, for example. It is very exciting." Chowdhry said.
All in all, "Chrome is doing well, Android is doing well, there is uptick with Google Drive, and the company is pushing forward with its mobile monetization strategy on several fronts," he observed. "This can be seen throughout the earnings report."
Between now and the end of the year, "we will see accelerations in their revenues," predicted Chowdhry.
Ads Still Reign
Google, of course, built its financial platform — and continues to build it — on its ad network. For Q2, it reported that its aggregate paid clicks, which include clicks related to ads served on Google sites and the sites of its network members, increased approximately 42 percent over the second quarter of 2011 and increased approximately 1 percent over the first quarter of 2012.
Even though the company is heavily emphasizing its other products, it continues to make improvements to its ad networks at the same time, Andrew Thrasher, an investment analyst with the Financial Enhancement Group, told the E-Commerce Times.
For example, Google integrated its mobile advertising network Admob with AdWords, its sponsored links section, in June, he noted. "This allows advertisers more control over where their ads are displayed on a specific smartphone or tablet model or particular apps."
In many cases, it is difficult for competitors to catch up, Thrasher added.
"Microsoft appears to be unable to truly compete on the same level with Google," he said, "which we saw an example of when Microsoft took a $6.2 billion write-off due to aQuantive missing expectations to challenge Google's DoubleClick."
Also, Google's ability to have better control over mobile advertising will help it gain an edge over Facebook, which has yet to capitalize on mobile ads, Thrasher said.
The Challenges
Still, Google is clearly facing challenges on many fronts, said Salto Partners' Scherer.
Google will face some stiff competition in its core market from Microsoft's Bing and potentially Apple's Siri, he predicted. Yes, there was a 42 percent growth in aggregate paid clicks, leading to a significant increase in ad revenues, he acknowledged, but "the question is how sustainable these growth rates are."
Also, Google isn't gaining much social networking traction, Scherer pointed out.
"Google+ users have a tough time to find their buddies," he said. "Users spend substantially less time there as compared to Facebook users."
None of that outweighs Google's primary strengths, though, he added.
"Google's global PC search market continues to be at dominant levels, mainly at the expense of Yahoo," said Scherer. "Google has remained virtually monopolistic in the mobile search market, with an estimated market share of 97 percent. YouTube continues to be a great success story."