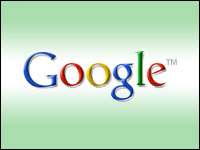 By most measures, the last two weeks have been a nonstop love fest for Google, beginning with the immediate acceptance of Google+ and culminating with stellar earnings on Thursday and an impressive performance by CEO Larry Page during the earnings call.
Briefly, Google's second quarter revenues clocked in at a 32 percent increase compared with the same period last year, rising to US$9.03 billion. Its net income rose to $2.51 billion from $1.84 billion in 2010. Investors promptly rewarded Google with a 13 percent increase in share price on Friday.
While investors mainly marveled at Google's financials, Page's poise and participation in the call was also noted. In his inaugural earnings call last quarter after a decade-long absence from the helm, his reticence prompted widespread discussion whether the cofounder was up to the job of chief executive.
Other numbers are also drawing wows. Google+, only a few weeks old and barely out of the conceptual stage, now has 10 million users who have created profiles and are sharing 1 billion items per day, Page said during the call.
Google declined to comment to the E-Commerce Times for this article, beyond pointing to Page's comments.
Higher Ad Rates
If these trends hold out, it will only get better from here, said Daniel Beckerman, a co-model manager for Covestor and principal of the Beckerman Institutional Flexible Value Fund.
Google's good news was expected, he told the E-Commerce Times, even without the strong debut of Google+.
"Our expectation for growth was based on many factors, including the company's historic rate of growth. We expected stronger revenue numbers, for example, because the demand for online advertising continues to grow and take away market share from other areas of advertising."
Google increased ad rates for the quarter, which "no one had expected," noted Jack Gindi, another Covestor co-model manager and Beckermann principal.
"Since their pricing is based on an auction setup, that shows the value of their core product is advertising," he told the E-Commerce Times. "To me that is very telling."
Of course, it is impossible to ignore the impact Google+ has had on consumers, or the likely growth spurt it will deliver to Google's long-term financial picture. Calculating what that will be exactly, is difficult.
"Best guess? I would say it could add as much as 10 percent to 20 percent to Google's current share price," Beckermann said.
"Google+ is just the icing on the cake," he remarked. "It was always a cheap stock for what it offered."
Circle Power
There has been intense interest in Google+ outside of the investment community as well.
"This is no flash or momentary wave of popularity," predicted Eran Gefen, CEO of social media CRM platform FanGager. "Google+ is going to be a winner."
It's not so much because it appeals to consumers, although it clearly does, he told the E-Commerce Times. "It is because they are better equipped to serve the needs of the business community, with better page management and better ad products."
One of those not enthused about the past few week's developments is, likely, Facebook.
Google+ represents the most significant threat so far to Facebook, said Jon Burgstone, faculty chair at Berkeley's Center for Entrepreneurship & Technology.
It is threatening for a couple of reasons, he told the E-Commerce Times. "One, switching costs are relatively low for many people who already use Gmail and Android. Two, for users, many members of their personal and professional networks already use Google applications."
Then there is the seemingly universal reason for Google+'s appeal — the Circles feature that allows users to share information selectively, "so that your grandmother won't see those embarrassing party photos of you."
It's not just Facebook threatened by Google+, added Burgstone. "There are a number of startups who have been working to compete with Facebook by offering a more selective community of users. The Google+ Circles feature threatens to make those upstarts obsolete."