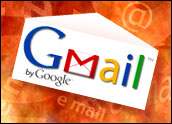 Google this week updated its terms of service with new language that more clearly spells out how it scans and analyzes user content, such as emails, to match it with targeted ads.
"Our automated systems analyze your content (including emails) to provide you personally relevant product features, such as customized search results, tailored advertising, and spam and malware detection," reads a new paragraph. "This analysis occurs as the content is sent, received, and when it is stored."
From a privacy perspective, there was other worrisome language about Google's practices in the ToS. For instance, Google reminded users who have a Google Account that it may display their Profile name, Profile photo, and actions they take on Google or on third-party applications connected to the Google Account — such as +1's, reviews and comments — in its services, "including displaying in ads and other commercial contexts."
Private Communication, Public Message
However, scanning users' emails is clearly more intrusive. Posting reviews and comments are public actions, so to speak. Email is often regarded in the same light as physical mail, and there is an expectation of privacy around such private communications.
These arguments and issues have been hashed over for years. Google has been scanning Gmail users content and serving up targeted ads with little ado, except for the occasional grumbling from privacy advocates.
The search engine recently dodged a bullet that could have threatened this activity, though. U.S. District Court judge Lucy Koh rejected a request to combine several suits that allege Google's scanning activities violate privacy and wiretapping laws in a single class action lawsuit.
Because there was user consent, the cases must be litigated on an individual rather than class action basis, Judge Koh wrote.
Still, Google clearly sees the need to cover itself going forward, Strategic Vision CEO David Johnson told the E-Commerce Times.
The actual language changes, he noted, are not that significant. "It is largely a PR move by Google in response to recent lawsuits and also to give the perceived image that it is transparent and open with its users."
The company has suffered bad press for its policies and is responding to the criticism with the updated ToS, Johnson said. "It is basically crisis communications 101 when confronted by lawsuits, as Google is, and with bad media."
A More Elaborate Profile Is Born
Google has clarified the privacy policy mainly to ensure that the users of the service now are clearly informed of its policies, even though they should have read the privacy statement before, said Boston University business professor N. Venkat Venkatraman.
Despite the new wording, the terms are still obtuse on other questions that are relevant to this issue, he told the E-Commerce Times.
Whether Google stores the emails and links across all or many of them to develop a richer, more in-depth understanding of the individual, as Facebook does, is unclear, for example, Venkatraman noted. Or is each email treated independently for the purpose of rendering the advertisement only?
"That subtle distinction is important and to me, it is not obvious from what I have read," he said.
In general, when something is provided to individuals as a free service, it is assumed that its monetization strategy is based the data used in the service. However, companies including Google, Facebook, Twitter and others are pushing the envelope.
"We need better ways to educate and engage consumers about how and where their data is used," Venkatraman said, "and integrated with other publicly available data."