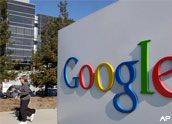 Google's presence in Brazil might be threatened by a dispute with that government's law enforcement agency over user data. Brazil's public attorney has filed suit against Google demanding information on users of its social networking site, Orkut, who are suspected of engaging in child pornography and other illegal activities.
Google has complied with some of the public attorney's requests, according to accounts, but the Brazilian government has threatened to close down its operations there if Google persists in holding back additional information.
Amorphous Laws
This suit is the latest example of government agencies targeting search engine providers to obtain data that could aid prosecutions. Google's dispute with the U.S. Department of Justice earlier this year bore some similarity to the circumstances in this case. The search giant won a partial victory in that instance.
Yahoo and Google have also been on the receiving end of requests by the Chinese government for data relative to certain Google users in China. In those cases, both companies complied, their assistance eventually resulting in the arrest and prosecution of the users involved.
The Brazil case has additional implications that could impact cross-border e-commerce, at least between the United States and Brazil. Extraterritorial jurisdiction — a government's right, or lack thereof, to exercise authority beyond its normal boundaries — has been an issue lurking in the background ever since e-commerce began to gain momentum 10 years ago.
Like the question of a government's right to seize search engine data, extraterritorial jurisdiction has only been partially addressed through the years in various countries and courts.
Where the Server Resides
In this particular case, Google is claiming that because the information the Brazilian government is seeking resides on servers located in the United States, Brazil must go through the U.S. court system to get it.
"Google wants to retain sensitive information in a single place," Chip Babcock, a partner with Jackson Walker in Houston and Dallas, and a specialist in First Amendment issues, told the E-Commerce Times.
There have been a handful of cases that set precedent, he noted. In the United States, it is fairly clear that jurisdiction is established where the server is located.
Babcock was involved in a case in which a media company based in New York was sued in Texas for access to a reporter's notes. New York, which has a shield law, protected the company from that request, even though a Texas judge ordered that the notes be handed over.
"The company was successful in arguing that no person affiliated [with the company] in Texas had access to the information, that it was in New York, and therefore the judge had no power to compel it," Babcock said.
What the Brazilian court might decide, however, is an entirely different matter. Babcock pointed to a case in Australia in which the Wall Street Journal tried to defend itself against a similar court order by making the same argument — that is, that because its reporting-related activities were based outside of Australia, the paper was not subject to Australia's court system.
"They lost that case," Babcock said.