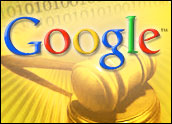 Google and Rosetta Stone reached a settlement in a trademark infringement case this week, ending a three year legal battle with a promise to work together to fight the misuse of trade names.
In a 2009 lawsuit, Rosetta Stone claimed that Google allowed rival language software companies to use Rosetta Stone keywords and language in sponsored online ads that appear at the top of Google's search results page. For instance, a competitor could purchase ads that displayed its own product when someone typed the words "Learn Spanish Rosetta Stone," pointing consumers toward a potential rival.
Rosetta Stone also alleged that some of the sponsored links were for counterfeit products supposed to be representing its brand or even sites not related to language learning at all.
Working Together
Google maintained throughout the legal battle that it made efforts to keep up with industry trademark standards and questioned whether it could be held liable for the actions of third-party advertisers.
The terms of the settlement were not disclosed, but the companies did issue a joint statement saying they would meaningfully collaborate to crack down on counterfeit ads and trademark misuse going forward.
By working together rather than fighting in a courtroom, Google and Rosetta Stone hope to improve detection methods, aid law enforcement officials in tracking down counterfeiters, and ultimately eliminate piracy and trademark abuse on the Internet.
Google and Rosetta Stone did not respond to our requests for further details.
Who Is Responsible?
This case was closely watched because it centered around Google's role in maintaining and enforcing protections against trademark infringement, said Josh Gerben, principal at Gerben Law Firm. That's a role that will continue to be questioned as smaller companies fight to be fairly included in the search giant's results.
"Google is kind of the third party that gets dragged into this," he told the E-Commerce Times. "Google has a lot of money at stake with its advertisements, but advertisers have found a way to get around those trademark protections. So Google gets dragged into the fight when smaller companies come out of the woodwork to contest this against Google rather than amongst themselves."
The Rosetta Stone case was originally dismissed, but ended with a settlement at the appeals court. That's probably because Google was simply doing what Google does: provide search results, both sponsored and organic, speculated Sands Anderson attorney Donna Ray Berkelhammer.
"AdWords cases have allowed search engines to do exactly what Google did — serve up additional products in the category that a user searched, in order to give the consumer more choices and information for all products in the category," she told the E-Commerce Times. "This has been considered a proper, legal, nominative use."
Since the sponsored results are clearly labeled and advertisers are allowed to choose which search words to use, it's difficult to come down on Google or see the case ending in any other way than a settlement, Berkelhammer noted.
"The district court found it ludicrous that a consumer would be confused by a sponsored ad as a search result," she pointed out. "There was no way a reasonable consumer would assume the competitor was associated with or sponsored by Rosetta Stone."
Change to Come?
Whether that settlement will result in a crackdown on trademark infringement and piracy remains to be seen, said Gerben.
"Since all they really said is that they're going to work together on this, we're left to wonder what kind of terms they settled on," Gerben observed. "It could be weeks or months before we realize while doing a Google search that this type of activity has decreased."
Given that this settlement ends pricey litigation and ensures users will continue to have choices in their search results, users come out with a win, said Berkelhammer.
"The consumer wins when companies can settle their differences without the expense and inefficiency of litigation. Additional expenses for a company usually translate into higher prices," she said. "The consumer wins when counterfeit goods are stopped. The consumer wins when he or she has a wide variety of truthful information available to make a purchasing decision. Competitors should be able to freely compare their goods to another brand, even online, and even when they are searching for a particular product by name."