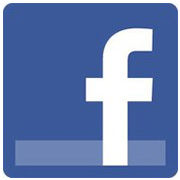 Facebook's policy of requiring that users post profiles under their real names was upheld by a German court on Thursday. The decision reversed last year's Independent Center for Privacy Protection (ULD) ruling that Facebook had to permit the use of pseudonyms in Germany.
The ULD — the privacy regulator for the German state of Schleswig-Holstein — had cited the country's Telemedia Act as its rationale. In its reversal, the Administrative Court of Schleswig-Holstein said that that law did not apply in this particular circumstance.
Instead, Ireland's data protection law was the appropriate standard, the court said, because that is where Facebook's main European office is located, and that is where the collection and processing of personal data takes place.
The German subsidiary was used exclusively for marketing activities, the court noted.
An Appeal Is Coming
The ULD will appeal the court's decision before the Schleswig-Holstein Higher Administrative Court, said Thilo Weichert, head of the agency.
There is no explicit legal right to anonymous or pseudonymous use under Irish law, he agreed.
However, if the Administrative Court's ruling were to stand, any company could structure its operations in Europe to avoid certain country laws it didn't like, argued Weichert, noting "this was not the intention of the European Union regulation."
The 'Real Name' Policy
As it winds it way through the German court system, the case eventually could have an impact on the country's policies and legal processes. The flap also serves another purpose — that is, to highlight what many deem to be an absurd requirement by Facebook in the first place.
Under Facebook's "real name" policy, users have to use their real name data and supply a correct email address and information about gender and a birth date.
The reality is there are countless false profiles on Facebook, at least judging from the number of people who have set up pages for their cats and dogs — including the one set up for Mark Zuckerberg's dog, Beast. There have also been cases of people with real but "fake-sounding" names who were abruptly shut out from Facebook due to this policy.
In 2009, a jewelry designer reportedly was cut off from the pages she had set up for her business because her name, "Alicia Instabul," was judged fake.
In another case, Chinese blogger Michael Anti, had his page closed because it was written under a pseudonym. As Anti pointed out to reporters when this occurred in 2011, many Chinese individuals on Facebook use fake English names — not necessarily to avoid government scrutiny, but because that is the tradition when communicating with foreigners.
A Liability Issue
No doubt, Facebook is aware of these issues. However, it is unlikely to ever reverse itself, said David Johnson, principal with Strategic Vision, for one fundamental reason: A PR and legal liability nightmare would ensue if a crime facilitated by a fake Facebook page were to occur.
"I think Facebook's concern is that a predator could set up a Facebook account under a false name and then target children," Johnson told the E-Commerce Times.
To be sure, a predator can easily do that anyway — but why should Facebook make it easier? If nothing else, he continued, such a violation could be used for prosecutorial purposes.
Monetization Concerns
It is likely that Facebook gets some kind of value from its members' real names, no matter how many fake profiles are embedded in the user base, David Cadden, a professor of management in the Quinnipiac University School of Business, told the E-Commerce Times.
At the very least, it wants to keep its data as clean as possible — especially as it continually rolls out new ad models, such as the sponsored story format, he said. Having a product or service recommended by a dog or cat would probably not sit too well with an advertiser, after all.