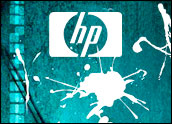 There's apparently little inclination to wait for the legal system to establish who wronged whom with respect to the allegations that Autonomy committed accounting sleight of hand prior to being acquired by HP. Both HP and the erstwhile head of Autonomy are making their claims and counterclaims public.
Mike Lynch, founder of Autonomy, came out swinging in an open letter to HP's board of directors, stating that the company's books were clean and in accordance with international accounting standards.
"I utterly reject all allegations of impropriety," he wrote.
Lynch went on to demand "immediate and specific explanations" for the allegations, as well as the interim report and any other documents provided to regulatory authorities "so that I can answer whatever is alleged, instead of the selective disclosure of non-material information via background discussions with the media."
HP's Position
HP wasted little time responding — it fired back with a restatement of its original accusation: that it had been duped by certain former Autonomy employees who inflated the company's underlying financial metrics prior to the acquisition.
"While Dr. Lynch is eager for a debate, we believe the legal process is the correct method in which to bring out the facts and take action on behalf of our shareholders," HP says in its statement. "In that setting, we look forward to hearing Dr. Lynch and other former Autonomy employees answer questions under penalty of perjury."
A Bombshell of a Write-Down
Earlier this month, HP dropped a bombshell on its shareholders: It would be taking an impairment charge of US$8.8 billion, with $5 billion of that amount directly to the Autonomy acquisition. HP cited serious accounting improprieties, misrepresentation and disclosure failures.
HP was fairly specific with its accusations. It cited the mischaracterization of revenue from negative-margin, low-end hardware sales with little or no associated software content as "IDOL product."
That negative-margin, low-end hardware was estimated to comprise 10-15 percent of Autonomy's revenue, HP said.
HP also cited the use of licensing transactions with value-added resellers to inappropriately accelerate revenue recognition — or worse, create revenue where no end-user customer existed at the time of sale.
Some of those practices once were commonplace in the software industry, said Andreas Scherer, managing partner with Salto Partners.
Attempting to accelerate revenue recognition through licensing deals with value-added resellers is one of the oldest tricks in the book, he said.
"It's called 'channel stuffing.' It happened a lot in the past, when companies wanted to bolster their quarterly earnings. Those days should be long gone," Scherer told the E-Commerce Times
In fact, it is such a familiar problem that it's surprising the due diligence team at HP missed it, he said.
"It's the first place someone should look for issues if rumors pop up. HP didn't do that, nor did Deloitte or KMPG," Scherer noted. "It is a strange situation."
What Lies Beneath
It gets even stranger when you consider the possible Machiavellian twists and turns suggested byDavid Johnson, principal of Strategic Vision.
"I would not be surprised if internally at HP there were factions encouraging Autonomy to make these demands," he told the E-Commerce Times.
"There were a lot of people who questioned Meg Whitman's appointment when she came on board," he noted. "Her failure to detect the alleged accounting fraud suggests her image as a hands-on capable CEO might be in error."
Such musings aside, both HP and Autonomy are reacting exactly as one would expect them to, Johnson continued. "HP will not want all of the details aired in public. They would prefer to see it handled by the legal system and they no doubt will be following their attorneys' advice."
Autonomy, for its part, wants to change the narrative and introduce the image of David versus Goliath, assuming the starring role of David, of course.
"Realistically, the best thing Autonomy could do was go on the offensive and start to address these charges now, in the public forum," Johnson said, "because right now, they are being blamed for the write-down, and no one is contradicting that charge in public."