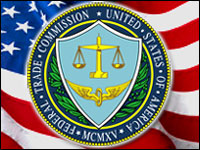 The Federal Trade Commission is poised to launch an antitrust case against Google, according to anonymous sources cited in a Reuters report. The alleged charge is straightforward: Google has been using its search engine dominance to hurt competing firms. The rest of the details are expected to unfold in the coming weeks.
The commissioners are debating how to proceed and will make a decision before year end, according to the report, which notes that one commissioner is not on board.
The FTC declined to comment for this story.
An Investigation Magnet
Google is hardly a stranger to government investigation. Its acquisitions have been prodded from all sides — AdMob and Motorola Mobility are two prime examples. It is also no stranger to antitrust inquiries, both in the U.S. and on the other side of the Atlantic.
The company is currently working on a settlement agreement with the European Commission over similar allegations — that is, that it abused its search engine dominance to the detriment of rival providers.
It may be that Google will find itself facing dual regulatory actions. Last month, EC antitrust regulator Joaquin Almunia said the agency was getting weary of waiting for Google to offer satisfactory concessions. He would not rule out issuing formal charges.
For its part, Google is happy to answer any questions that regulators have about its business, the company said in a statement provided to the E-Commerce Times by spokesperson Niki Fenwick.
The Microsoft Model
If the rumors are correct and the FTC does move forward, it could well be akin to the legal onslaught launched against Microsoft in the 1990s. That case, which Microsoft eventually lost, dragged on for years and is widely believed to have distracted Redmond to the point where it was eventually unable to effectively compete in search and possibly even mobile.
The FTC, in short, is not expected to focus only on the question of search. It will likely also look into all the interrelated parts that make up Google's empire. Such an investigation could be a major drain on the company's resources.
Still, it's not a certainty that Google will follow Microsoft down the same path.
This case could be hard for the FTC to prove, much less enforce, and a settlement may be the main goal, Bala Iyer, a professor at Babson College, told the E-Commerce Times.
"In the Microsoft case, it was about bundling and providing access to competitor products and services. In this case, it will come down to determining a good match to a search query — and it is very hard to do that," he pointed out.
A settlement might include Google disclosing in its search results the items that are from Google-owned properties, suggested Iyer.
Widespread Pain
Another problem for the FTC is that it is not clear how an antitrust suit against Google would benefit consumers,Peter Cohan of Peter S. Cohan & Associates, told the E-Commerce Times.
Ditto for search advertisers, he added. "If the FTC forces Google to treat its competitors differently in search, that could mean giving higher-ranking results than might otherwise be given."
Consumers would click on results less, which in turn would impact advertising, Cohan said.
Search is an ever-evolving discipline that requires constant tweaks and quality improvements, he noted, and giving Google's rivals the benefit of "affirmative action" in an effort to level the playing field would be a setback.
"The purpose of antitrust law is to make consumers better off," said Cohan. "However, making certain results higher ranking than otherwise would be warranted is clearly not in their interests."