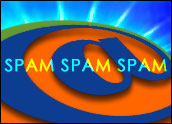 The Federal Trade Commission has essentially shut down the largest spam operation in the world, freezing the assets of two of its accused ringleaders.
Lance Atkinson, a New Zealand citizen living in Australia, and Jody Smith of Texas, deceptively marketed a variety of products through spam messages, including a male-enhancement pill, prescription drugs, and a weight-loss pill, according to documents filed in a U.S. District Court.
The court issued a temporary injunction prohibiting the spam operations and deceptive advertising claims. The court also froze the defendants' assets to preserve them for consumer redress pending the outcome of the trial.
Billions of Bogus Offers
New Zealand authorities are taking legal action in tandem with the FTC. In the U.S., the defendants are being prosecuted under the CAN-SPAM Act of 2003. (The CAN-SPAM acronym stands for "Controlling the Assault of Non-Solicited Pornography and Marketing").
Atkinson and Smith recruited spammers from around the world to send out billions of messages directing people to Web sites — Target Pharmacy and later Canadian Healthcare — that sell the products in question, according to the FTC filing.
The e-mails made various claims, including that the medications came from a legitimate U.S.-licensed pharmacy that dispenses Food and Drug Administration-approved generic versions of a number of popular brands — Levitra, Avodart, Cialis, Propecia, Viagra, Lipitor, Celebrex and Zoloft. In fact, said the FTC, the drugs were shipped from India.
Both Atkinson and Smith are liable for the spamming, alleges the FTC complaint. In June 2005, the agency obtained a US$2.2 million judgment against Atkinson and another business partner for running a similar spam affiliate program that marketed herbal products.
Little Deterrent Value
While there's some cheering in the Internet security industry whenever alleged spammers get their comeuppance — there's also a general atmosphere of resignation. The arrests are likely to have little impact on the flow of spam.
"I would love to say that it will stop or hinder spam somewhat — but it won't," Anthony James, vice president of products for Fortinet, told the E-Commerce Times. There might be a short-lived slowdown, he allowed, "but it certainly won't deter budding spammers."
Most spam is automated now, pointed out Sven Krasser, director of data mining research with Secure Computing. "Botnets are used to send out these messages — so, no, we will not see much of an impact. There is always someone to step into this role."
Discouraging but True
Indeed, there are any number of examples of big busts, record-setting fines and even jail terms for spammers — none of which has yet to make an apparent impact on the unwelcome flow of unsolicited e-mail.
Earlier this year, for example, a federal court awarded MySpace nearly $230 million in its suit against Sanford Wallace and his partner Walter Rines — aka the "Spam King." The duo had tricked some of the site's users into revealing login information, which they then used to spam the users' friends on the MySpace network.
The judgment was the largest since the enactment of the CAN-SPAM Act — but it is unlikely that it will ever be collected.
Earlier this year, law enforcement authorities arrested 38 people in the U.S. and Romania for two different phishing-related fraud schemes that authorities say were tied to organized crime worldwide.